THN
See 40+ ways on how to create backlinks to your website for free and faster in 2023 than you could imagine. Get 40 link building techniques that will help you to create quality backlinks to your site free. As you know, your website is ranked by the number of relevant, natural and SEO follow backlinks it has. So learning the ways on how to get backlinks to your website is vital. It is important to target inbound links that have link juice.
How to Build Backlinks Quickly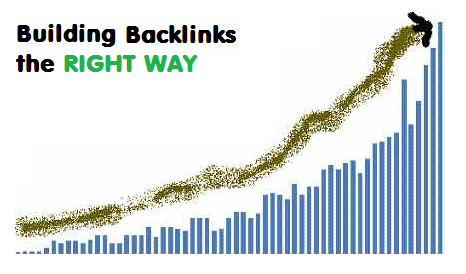 Here are 40 link building techniques for creating backlinks for free:
Get Backlinks by Guest Posting/Blogging

Another way to create free backlinks is writing guest posts. If you find a good blog/site that is in the same niche as yours, then you can contact the owner to ask for a guest posting. Guest posts can be added to a webpage as a way to add content that a blog/site has not talk about. You can also post breaking news and other stuff as guest posts. If the owner of that particular website/blog accepts your request, then he/she will post it and include a backlink to your website/blog.

It is important to guest post on sites relevant to your niche inorder to create relevant backlinks to your site for free. You can find a list of high pr sites that allow guest blogging here, listed by niche category.

Build Natural Backlinks

This is the best way to create backlinks to your site for free. There is a bit of a tussle among webmasters on what natural backlinks are. But natural back links on our verdict, are those backlinks you did not create yourself. To get natural backlinks, simply write good, quality and unique content on your website/blog. Then other websites/blogs on the same niche will link back to it as a reference.

In order to build natural backlinks for free, your website must be found on top search engines out there.

However the number one reason website pages may appear in search results may be because search engines are not just aware of them. This can be solve by submitting your site to search engines for indexing. You can view a list of free search engine submission sites here and use them to submit your site for free.

Create Backlinks from Social Networks

Social networking is also a sure way to get free backlinks to your blog/website. Share your links with your followers, fans and friends on social networking sites like Facebook, Twitter… and get backlinks back to your website for free.



Create backlinks from online Reviews

This is another secret way of creating free backlinks to your website. If you have unique and quality content, products, services, rewards, promotion…then many good sites/blogs will write a review of your site. And then they will post a link to your website/blog.
There are also online review sites that analyze your blog/website's traffic, SEO, backlinks etc.They will also come after your blog/site has been online for some time. All these for free, just be patient enough.

Get Backlinks by Commenting on blogs

This is another lucrative way to build backlinks. You visit blogs/sites that allow you to post comments on them. Ensure that the comments are not regulated by search robots by seeing whether other comments by users have been posted on the webpages. The quality of backlinks from comments again will vary with the relevance of the site's topic to your own and the keywords in the backlinks. For blogs that use WordPress, Commentluv blogs are a better place to get backlinks.

Build backlinks from online profile creation

These inbound links are obtained from the #1 search engine Google. Google is one of those few sites on PR9 that you can get backlinks from. However not every link on Google's pages is followed. The few links that get followed are links on Google profile pages. When you sign up for Google services, it's usually best practice to complete the About profile page and add a link to your website. Some Google services that have free to follow profile pages include; Blogger.com , Google Plus, Google Places ….

Also note that the number of inbound links or backlinks to your website varies with different metrics. For example Alexa tallies any follow link while Google only counts the quality and relevant backlinks found on prime locations like the body of a web page. That is why it is always important to have quality content that ca be linked to. Remember 'Content is King'. This fact sometimes makes creating backlinks look like a useless affair in SEO though it is not.

You can see the list of profile creation sites to get backlinks

Create backlinks on online Forums

Also get backlinks to your site by joining online forums. Many top sites with large traffic have fora where their users discuss issues. Just find one that is relevant to your blog/site's topic and join. While joining forums, you can include your website's link as a signature since most forums don't accept link posting on certain topics on their pages. Others have tough regulations but allow you to post links to your blog/site as a reference. All these equals, free backlinks.

Create and submit a Press Release

You can do a press release to create backlinks to your site. When you do a press release of your site/blog, you can include links to your site/blog hence you build backlinks. This you can do your own for free or pay press release sites to do it for you.

You can find a list of Forum submission sites to create backlinks here.

Get Backlinks from Web 2.0 sites

Web 2.0 sites are a rich source of backlinks and many people have joined them today. What you do is, you sign up for these sites and post long/short articles with the same niche as your site/blog. After then, you include a link to your site/blog as a reference or signature. The more of these sites that you join the more backlinks you build to your website/blog. One of the top web 2.0 sites you can join for free is Wikipedia.org . See our list of the top high pr web 2.0 sites like Wikipedia that you can join and create backlinks for free.

Write and submit on article submission sites

Speaking of writing short and long articles, you can also get free backlinks by writing articles on other sites. There are many sites that allow you to write and include links from other sites including yours. These sites also share the revenue generated by the articles you write with you making it a win-win. The revenue sharing sites are free to join. Some of these revenue sharing sites are like Squidoo and Hubpages. Here is a list of high pr sites to submit articles and build backlinks free.

Internal Links (from blog posts)

This is another way on how to create backlinks to your site that most people do not know. Yes, internal links from other blog posts also act as separate backlinks. If you posted a link from the same site but on a different webpage on the same niche,then you can also post a link referring other users to your earlier link. This will be treated as a separate backlink.

Get Backlinks from testimonials

Write online testimonials and build backlinks to your site. If you have ever tried/purchased a product, service…online/offline from certain sites/companies, then you can write a testimonial on that and and include your blog/site's link. Most eCommerce sites allow this from their users. Post nice stuff so that your backlinks/posts are not removed.

Create backlinks by answering questions Online

This is another sure way to create backlinks to your site for free. Join sites that you answer questions posted by other users. When you find questions relevant to your blog/site, get to answer them and include backlinks to your site as reference. One such program is YahooAnswers. See other sites like YahooAnswers that you can use to build backlinks.

Create backlinks from Social Bookmarking sites

Social bookmarking will also build backlinks to your website for free. Here are some of the social bookmarking sites your can join for free.

Build backlinks on online Web Directories

You can also create backlinks by submitting your website to various web directories in your niche category. There are various free and premium web directories you can submit your site to. The free ones will however delay a little bit, 1 week- 12 months to link to your site. See the list of high PageRank follow Directories.

Create quality content and Promote it

Content is always king, as Google puts it. Each blog or site needs quality content among other factors to achieve higher goals in SEO. One of the metrics that implies to a good is the number of inbound links.

Creating quality content not only will improve a site's page authority but also its overall domain authority.

When it comes to creating backlinks, one should always come up with great content that adds value to their readers; content that is useful and can be linked to or shared. This is actually one of the clean ways to build backlinks to your site for free. Just create quality content on your blog or site to get backlinks.

Write Conversational Posts

Still on content, you need to frequently come with conversational posts; written in a conversational tone. It has been proven that coversational posts tend to connect more to readers, something which grows audience. It's also proven to reduce your website bounce rate as visitors tend to read the posts to the end.

Write List Posts

List posts such as the top 10, top 20, … are more engaging and captivating if written well. They are another source of free backlinks.

Write Trending topics

Trending topics always possess the viral effect that normally tend to get such pages easily shared and linked to by other sites. Writing trending topics is another easy way to create backlinks free and fast.

Get backlinks from Online Comparisons

Another way to create backlinks to your website free is by comparing two or more popular items or services on your site. For instance, Windows' Microsoft vs Apple's iPhone phones.

writing online Guides

Online guides normally have the X-factor with regards to natural link building. Online guides tend to get backlinks since most guides normally offer helpful and meaningful procedures that help people go through certain processes.

Capitalize on April Fools' Day for backlinks

Are you good at making a scene. We'll then you can capitalize on April Fool's days to create backlinks to your site free. All you have to do is come up with content that is going to cause a stir on the internet (it won't be a true story). It would be great if you use social media to circulate the artcile since such posts tend to easily get shared. As your page continues to go viral, you will find other sites linking to your blog or mentioning it. However you need to be careful with what you post so as not to infringe on other people rights and freedom. You can later on remove such posts after a week or two after April fools' day.

Build backlinks by creating Chrome extesion

You can also create backlinks by installing the Google Chrome extension on your PC. We will expound on this later.

Get backlinks from "Dead" content

Dead content is the type of content that is no longer considered useful or important. Like guest posting (see #1) in a way, in order to create backlinks from such pages you will need to come up with alternative content to serve. And in there, you through in a few links to a quality page on your site.

For example, you can find a site with a page reviewing a defunct service or product. You can then contact the owners of the site to inform them of the page and inturn make a request to update the page with some relevant content. If they agree, then just follow and take up the rare chance to create backlinks to your site free.

Create backlinks from News Posts

The idea here is very simple. If you are the first person or website to break a news story then obviously you will get other sites linking to your news post. This is one of the easiest ways to get backlinks from high authority sites. Just make sure you write an informative news post that cover the important aspects of the news.

Host a Webinar and build backlinks

A webinar is an online seminar hosted on a website. In your webinar, you can address some of the most sought after topics in arears like finance, health, SEO, and many more. It you want more people to link to your webinar page, you can make it free.

How about speaking at an Event?

Are you an expert in your field? If yes then you can take up the challenge of speaking at an event related to your niche. While at the event, you can always identify yourself as You of Your Website e.g Steve of TopHostingNet.com. After doing so, just make sure you don't request for people to link to your website. Focus on your gig and be informative, that way you will get backlinks when people write about the event.

Repurpose content and get backlinks for free

Repurposing your website content is simply creating a new version. These days it can be creating a mobile App for your site, creating a video version of your pages, or creating transcripts for your website. Others ways of repurposing your content could be creating PDF versions, Kindle, infographics, and many more. Whichever way you choose, it's your choice! However it is important to note that creating content is not that cheap, so you want to maybe explore just one or two ways. Repuporsed content has been proven to help build backlinks fast.

Create backlinks from infographics

Infographics are simply graphical illustrations. Sometimes we just have the tendancy of not being clear in our explanations. Furthermore, it is said that, "seeing is believing". Most people like to see examples of explanations, and instead of creating videos you can create infographics to try and explain yourself. When you do so it is important that if you want to get backlinks to your site, you submit your infographics online to relevant directories. It may take a few days or weeks to get the backlinks, but it's worth the patience.

See a list of infographic submission sites to get backlinks free.

Get backlinks by giving Freebies

Everybody like free things, free coffee, free money, free T-shirts, and other freebies. For instance, if your site is about cancer then you can give a free T-shirt on world cancer day and include your website address somewhere strategic on the shirt. That way people interested to learn something about the campaign may visit your site and even link back to it. This is another sure way to create backlinks to your site.

Why not just ask for backlinks?

For those of us who like to go straight to the point, we may just exploit this avenue. At the end of your blog posts, you can just ask your readers to link to your site if they find it useful.

Add Call to Actions for Backlinks

Sometimes it is better to aid your site visitors to take certain actions like click on a link, subscribe to your newsletter, watch a video and even link to your website. There is absolutely no harm if you want to create backlinks this way. All you have to do is create quality helpful content and do it with moderation; don't appear forceful with you call to actions, they should appear natural.

Get backlinks by creating useful Charts and Data

Factual data is a gold mine when it comes to link building. And since breaking down data into simple understandable portions can sometimes be tricky especially when little important fact may be distorted, a site that comes up with charts for example and other data presentation means normally tent to get backlinks from high authority sites.

Get backlinks from Library or resource pages

Most library or resource pages are hardly updated. You can visit online wikis like WikiPedia and WikiHow to edit information that may appear out of date. Then at the end, you can add a link to the source of the obtained information. If your site has this information at first hand, then it would be important to add your page as a source. That make sure that the page has relevant content to avoid the link being removed for spamming or ambiguity.

Why not create a RSS for your blog

Are you able to create news articles as soon as they break? If this is you then you are missing out on the greater opportunity to create backlinks free, from your news articles. One way you can fix this is to create RSS feeds for your website and promote it so that other sites link to your news feed. That way you will automatically get backlinks to your website free.

You can then submit your RSS to RSS directories so that people can find it faster. See a list of rss submission sites to build backlinks free.

Run Online Promotions for backlinks

There are many ways of creating backlinks by running online promotions. It all depends with your creativity. There are several online promotions out there that you can copy targeting backlinks.

Create unique Online tools

If your site has a unique online tool such a traffic ranking metric like Alexa, then you will have lot of backlinks coming your way for free as this is equvalent to natural backlinks.

Write about Celebrities

Celebrities are one group of people with a huge die-hard following everyday. Writing about celebrities can get backlinks to your site free and fast as their followers tend to keep up with almost everything they do from their pets, fashion sense, and other unimaginable things. One such website that has utilized this space is PerezHilton.com.

Submit your images online

They say a picture is worth 1000 words. Online images are essential for communication. Almost every site uses photos these days. If you are someone who creates your own unique cutom photos for your website, then you can brand them with your site's url mostly at the botton right corner as a signature. Alternatively, you can submit your photos to photo sharing sites and when other people use them, you automatically create backlinks to your site for free.

See a list of photo sharing sites to get backlinks free.

Submit your PDFs online
On our point #28, we talked about repurposing content to get backlinks for free. If you have created PDF version of your site web pages, you can submit to online PDF submission sites. When you do that, you will most likely get a link back to your site by way of a link back to the PDF source.
See a list of PDF submission sites to create backlinks free.
And those are some of the techiques you can explore on "how to create backliks for free". What did we miss out on? Let us know in the comments section below. Otherwise if you enjoyed our list, you can help spread the word by sharing this post below. And don't forget to read our list of the top 10 link building mistakes to avoid
10 Facts About Backlinks
follow backlinks from high PageRank sites are better.
Creating excess backlinks will lead to link spamming, a capital offense in SEO.
Always try to get backlinks from sites n the same niche as your web pages or entire site.
Link exchange is a dangerous way to build backlinks.
Always include anchor texts in your links when creating backlinks.
Backlinks from lower PageRank sites considered bad neighbors and may be fatal to your website.
The anchor texts in your backlinks should contain relevant keywords in relation to the web page.
Relying on one method of creating backlinks is considered not natural.
Thinking of how to buy backlinks? Well there are a lot of places you could get then at promising prices. But here is the most important advice, Never Buy Backlinks.
Natural backlinks are the best.