THN
See the list of high pr search engine submission sites 2023 below. Each of the sites in the list have been carefully reviewed before being included in our top rated list. Feel free to try at least 3 of the sites or bookmark this page for future use.
Search engine submission is one of the sure ways to get your site indexed fast by searchbots. It can be an open window to target new audience, increase subscribers (email or social), increase traffic, and ultimately an opportunity to get relevant traffic from search targeted audience.
Before making a mark it is important to determine the purpose for your search engine submission because submitting your website pages for crawling by searchbots should only be done when you meet the following thresholds:
Your website is new and you want to notify search engines of its presence.
Your website is up and running (server not down)
Your pages are well designed and not in early design stages.
Your webpages have content as blank pages will not be indexed.
Your web pages have changed considerably since the last crawling.
Your website has new important content you would like to notify search engines to index.
Otherwise search engines normally crawl the web on a regular basis to find new content for their users. However if you feel like you are still presssed to submit your website to search engines then there is no harm as doing so also gets your site pages indexed faster rather than waiting for the next crawling by searchbots. If it's a case of you not having a website of your own to submit; that can be fixed in minutes. These days you can literally set up a website in minutes.
The most important thing to also consider is that not every site that you submit will get indexed for one reason or another. You can take a look at some common reasons for websites not being indexed on search engines' result pages (SERP). And that is precisely why you need to join a free online webmaster toolset like the Google Console or Bing webmaster tools so as to keep the pace with issues that arise from your websites.
Nonetheless, to help you get off the blocks we have a list of free high pr search engine submission sites you can try out below.
16 Free High PR Search Engine Submission Sites List 2023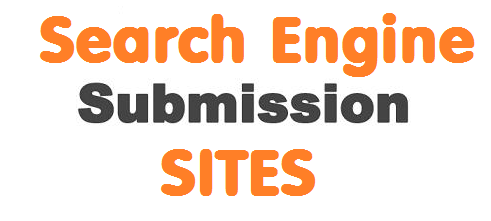 Note :- SEO experts and webmasters use high authority search engine submission sites to get their sites visible by search in order to increase their website search audience. Below is a list of the best search engine submission sites 2023:
And that was our list of search engine submission sites for 2023. Let us know what you think in the comments section below.