THN
Why is a good web host good for your business? Here, we shall take a look at some of the main reasons online businesses fail and why we believe a proper web host plays a key role to your success. So first of all, generally, why do most online startup businesses fail? The reasons seem far-fethched but they are pretty much the common sense type of issues that go under the radar right undder our noses.
According to an article published on Fortune.com, nine out of ten startups fail to survive in the market a few months after launch – unable to stay in the competition. Among the reasons as found by CB Insights revealed 42% of this is attributed to businesses not meeting clients demands, while 29% of it was due to online startups burning their cash.
Therefore, one way to bridge this gap a great deal is by finding web solutions that save you the costs and accelerating your business by improving your online presence. Here are the top ten of those issues by order:
Lack of commitment.
Weak Internet Marketing Strategy.
Inaccuracy in Product Pricing and Cost.
Not beating the competition.
Poor Hiring (Wrong Team).
Ineffective Cash Flow Management.
Poor Social Media Presence.
A Logo and Domain that are not Memorable.
A Website with Poor User-Interface.
Not Analysing Target Customers Needs and Demands Beforehand.
Aside issues that are squarely dependent on you and your team, like a lack of commitment and sound marketing strategy, here is how a good web hosting solution can help you beat this in one go:
Lack of commitment

:

This is squarely on you. But what really is a lack of commitment? Is it absence of drive, lack of skill or just procastination (habit of putting things away)? If we bundled up all the possibly most likely reasons, we find that it boils down to the following: perfectionism, fear of the unknown, I'll do it later syndrome, working on small tasks because they are easier, lack of motivation, unclear about how to get started, frequent distractions, and finally; anticipating the task may require a lot of effort, skill or hard work.
Beating it: A control panel anyone can use
To ease the pain of work, a reliable web hosting company should allow you the power and simplicity of an easy-to-use control panel such as the cPanel for instance. The web host dashboard should help you manage your main tasks in one go with all the plans as a bare minimum and for FREE without extra costs or hidden charges.
Internet Marketing Strategy

:

Here, you need sound Search Engine Marketing and Optimization (SEO), Email Marketing, build an Effective Opt-In Email List, among others that include but not limited to press releases, blogging, and affiliate marketing. These things can be complx for a novice but a good host should offer seamless integration either by offering the choice of relevant software/scripts/apps. There sure is a lot that goes into this in terms of expertise as it is not the duty of your web host to tell you how to do your business or profit from/with their tools. Availing the needed basic items for a successful internet marketing is however, their duty and a good business web hosting service should offer just that.
Product Pricing and Cost

:

On this aspect of business, the most challenging task for companies is segmenting customers. To effectively achieve this, customer segments are differentiated by the customers' different requirements for your product.

The value proposition for any product or service is different in different market segments, and the price strategy must reflect that difference. Your price realization strategy should include options that tailor your product, packaging, delivery options, marketing message and your pricing structure to specific customer segments, in order to capture the additional value created for these segments.

Others are:
Basing prices on costs, not customers' perceptions of value.
Same profit margin across different product lines.
Holding prices at the same level for too long.
Salespeople incentivized strictly on revenue.
Changing prices without forecasting competitors' reactions.
Spending insufficient resources managing pricing practices.
Failure to establish internal procedures to optimize prices.
Companies rely on salespeople and other customer-facing staff for pricing intelligence.
A good web hosting service for your business should offer on-the-go an array of analytical and efficient data management tools for managing your eCommerce activities. You also need proper data analytical skills and market analysis to pull a successful product pricing and cost management routine.
Most business web hosts will offer you an easy-to-use CMS (Content Management System) such as WordPress where you can find and install over 400+ apps for different tasks like this. All for free with 1-click which includes other essential small business tools. This should also come for free with all the plans.
Beating the competition

:

To be ahead, apart from what you have to do that is unique to your business, a lot more depends on others too. Where it is dependent on others, it has to be reliable. For what's needed to beat competion, among the many different options in the market, I would recommend you a web host like HostPapa.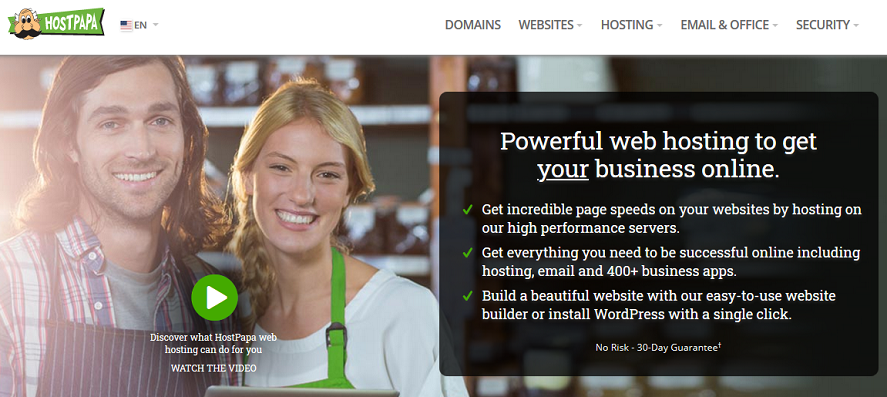 Here's is why, in addition to offering the above:
99.9% Uptime Guarantee: Ensure your website is available when it matters most – we guarantee 99.9% uptime on all of our plans. Comes FREE with all plans.
Avoid downtime DURING TRANSFERS: If you are sick of your currnt host and want to move, HostPapa has migration experts that will take care of you through the entire process, completely FREE of charge. They'll help you every step of the way to ensure your website stays online and available.
This includes the transfer of your domain name from your current registrar or host. Already have your domain name? Transfer it over to HostPapa for free and set up your website on their powerful servers with 99.9% uptime, guaranteed.
Memorable Site (Logo and Domain Na

me):

For a memorable site that can grow into a great brand, a nice logo as well as sit name is a major step to being top of mind of users. I won't delve much into the logo but for what's in the ddomain of this post, a choosing a nice domain is prty simple. A good domain should be:
Short.
Memorable.
Relevant to a brand or niche.
For more, read here on how to choose a good domain name. For the things that HostPapa offers you with regards to domain dame, you are guaranteed:
1. Free setup & domain name: No hidden setup fees and a free domain name registration for your first year of hosting to get you started. (Free with all plans 12-months or longer)
2. Free setup & domain name: No hidden setup fees and a free domain name registration for your first year of hosting to get you started. (Free with all plans 12-months or longer)
Good Website User-Interface

: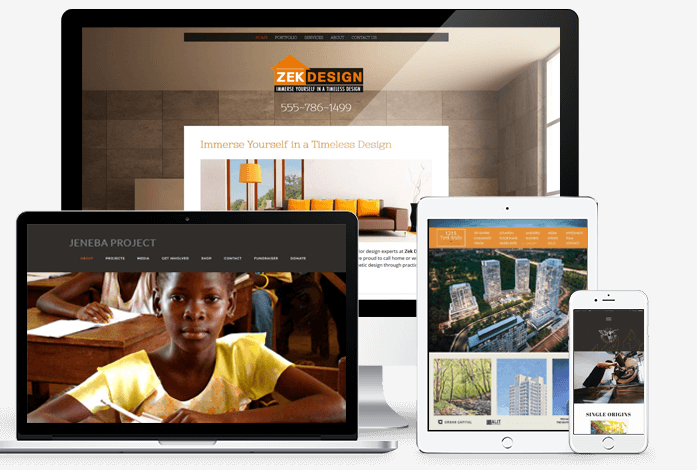 This is the information age, people like to get information from the internet. But, what do they use to browse the internet? It's all about convenience and accessibility. With an internet connection, most users would rather use their portable devices. That is, the mobile phone, tablet, laptop and not forgeting the deskpot computer at work or home. Therefpore, your website user intrface should be visible across the devices. Good thing, with a good design in HTML5 and CSS3, you will achieve just that.
But, what if you aren't the type to program or code websites from the ground up? It's a great challenge. Good thing, at HostPapa, you will get thouusands of ready-made themes and templates that you can choose for your website.
To build a stunning mobile-friendly beautiful website in minutes, they also have an easy-to-use website builder. And absolutely, no design experience required! And the icing, it comes Free with all plans.
Rocket fast servers:
A slow loading website will lead to high bounce rates and loss of business. To help reduce bounce bounce rates on your website, HostPapa offers a 300% performance boost, thanks to their low density, premium servers, your website's loading times will scream past your competition. You can find this feature on the Business Pro plan and higher.
HostPapa also delivers superior website performance for your visitors by combining their SuperMicro servers with Cloudflare's content delivery network (CDN) which comes free with all plans.
Stay protected from hackers:
Cyber security is one of the biggest concern these days. To inspire confidence, HostPapa offers a trust seal from Protection Power and automatically scans your website daily for potential malware and threats from hackers. This not only protects your website and improves its credibility but also protects your users. (Included with Business Pro)
You also get keep your important information safe from hackers and identity thieves with a Premium Wildcard SSL certificate and Domain Privacy protection. (Included with Business Pro)
But what if you get hacked due to your carlessness either by using a weak password or through a physhing attack? Or maybe just an honest mistake like accidentally deleting a file? To avoid such disasters, HostPapa offers anautomated backup & restore service in case of mistakes or unforeseen events. If it happens, you can restore previous saved versions of your website and recover all the data in one click.
HostPapa helps you find all your online business needs in one place which can be difficult with other web hosts. In addition, you also get classified plans tailor made for your needs that are also seamlessly scalablable with:
Business Class Hosting
Optimized WordPress Hosting
Premium Cloud Backup
Free SSL Certificates
Free Domain rgistration with hosting
Office 365
G Suite
DIFM – Website Design and Management Service
And the list goes on….
Feeling Stuck?
No problemo! HostPapa is offers lots of free guides, video tutorials and a comprehensive knowledge base to help you make the most of your web hosting in case you get stuck. In addition, they also offer one-on-one training sessions in case you need extra help. You can book a free 30 minute one-on-one training session with one of the PapaSquad experts.
Their award-winning customer support also offers industry-leading, around-the-clock email and phone support in four languages (English, French, German and Spanish) should you need any help or make an enquiry.
As always, your go-to business web hosting Papa!
Conclusion:
There is more than enough reasons to choose HostPapa web hosting service over competition. HostPapa's top executives have over 70 years of combined experience in web hosting services, allowing them to build and offer products high above the competition. I like transparency and accountability in business, HostPapa is the only web hosting company I found offering dedicated one-on-one sessions with web hosting specialists to help you get started. That, other noble reasons nonwithstanding, just about wins my trust. Not sure about you but for my business, I choose HostPapa. Let me know what you think in the comments section below.