THN
<! -- end of PROMO SECTION -->
Liquid Web VPS (Virtual Private Servers) are suited for growing businesses that want an extra kick of memory or processing power. In fact, Virtual Private Servers are not a preserve of only growing business sites/apps, it suits anyone with a concern about security, speed, low bandwidth access, and so much more as we shall highlight in this Liquid Web VPS guide. But first, …
What is a Virtual Private Server (VPS)?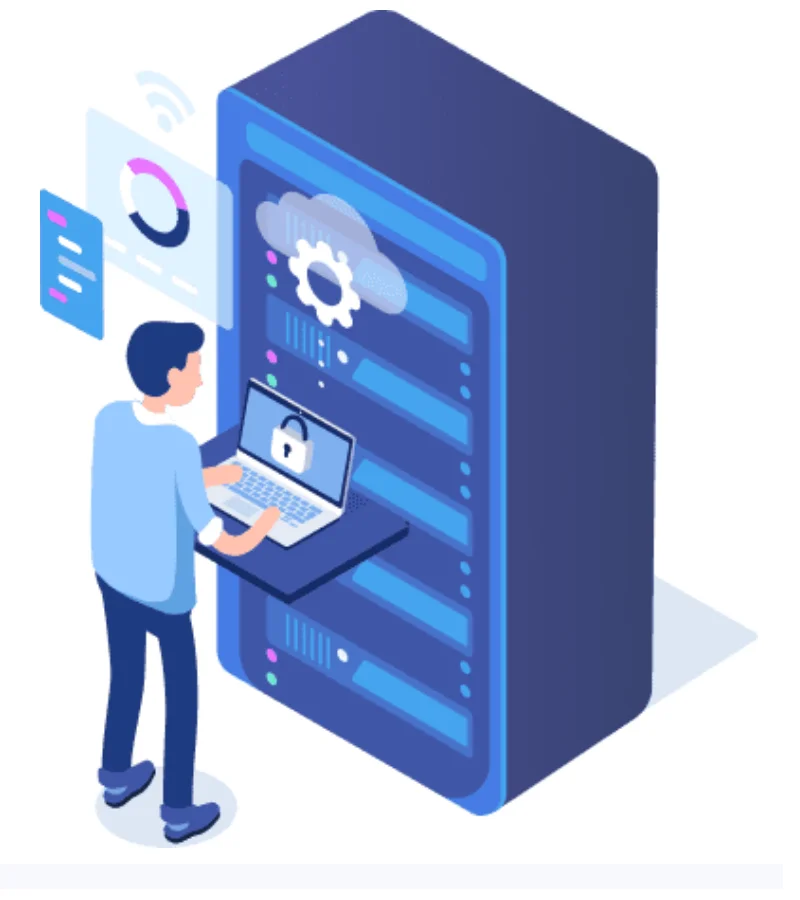 In their own words, a virtual private server (VPS) is a virtual operating system (or instance) that resides inside a parent server and shares resources with other virtual servers. The parent server divides up resources between all of the virtual servers via software known as a hypervisor. The hypervisor creates and runs the VPS instances.
And you may have come across such close families to VPS in other names such as Cloud VPS, Managed VPS, and so on. A cloud VPS instance is just like a regular server and is managed through an easy to use control panel. Since a cloud VPS duplicates many of the properties of a physical server, it also provides similar functionality and processes as a private VPS.
In a cloud VPS setting, you'll have full control to resize your server up to accommodate spikes in traffic, or scale it down for post-seasonal businesses. The ability to upgrade or downgrade allows you to pay for only the resources you use on the VPS server thus economical in ways.
But what if you do not have the time or expertise to do these on your own? That's where the term managed VPS Server comes in. With managed servers, you access the highest, most comprehensive customer support tier web hosting services. Savvy tech experts located at your web hosting service provider manage your server and hardware on your behalf, installing security patches and operating system upgrades, and proactively monitor your server and the services on your hardware in real-time. This ensures you run into no issues and can sleep sound knowing someone mans your web server. An advantage affording you the luxury to focus on your core business.
Liquid Web's Managed VPS Value Preposition
Get the Right-Sized Hosting for Your Business: Since your needs aren't necessarily dictated by the resources available to you, Liquid Web VPS plans let you choose from more memory and CPU combinations to fit your liking.
Risk Free Hosting: At Liquid Web, you don't require contracts, you're never stuck with a plan that doesn't work for you—and you get a full refund if you cancel service within the first 30 days of activation. That's a good reason to try their services and of what they promise isn't satisfying, you can just cancel and get a full refund of your money.
Liquid Web White Glove Migration Service allows you to transfer everything from site content and email to databases and control panel accounts with the help of their dedicated migration team. In addition to managing your servers for you 24/7.
A Reliable 100% Uptime: Your power and network are available 100%* of the time, guaranteed, or (as Liquid Web guarantees), they will credit you 10x the amount of time they were down. That is, if they were down a minute that costs $10, they credit 10x that amount which is $100. They are so sure of their uptime.
But why really sweat a managed VPS service when you could just get some cheap shared web hosting for $4 per month? Below, we analyze just some of the many reasons a reliable and fast web hosting service is key to your business success.
Why Liquid Web Managed VPS is Key to your Business Success
Firstly, it is important to note that not all Liquid Web VPS hosting plans are managed. Their VPS hosting plans have multiple managed and unmanaged management levels to suit every business need. They range from the following options:
Fully managed VPS hosting: our primary recommendation, fully managed VPS hosting provides all of the support and assistance you need as a new server owner.
Core VPS-managed: This is great if you're confident in your skills to run your own server and just a little support at times.
Unmanaged: This VPS option may work better for larger firms that have a dedicated IT staff to do the daily curated work.
Nonetheless, Liquid Web also includes multiple management panels to assist you in managing your Virtual Private Server, including:
cPanel
Plesk
InterWorx
Other management panels like Directadmin, Webmin, and CentOS Web Panels are also supported on most all of Liquid Web's servers.
That stated, here is why you may need to opt for Liquid Web Managed hosting:
According to an article published on Fortune.com, nine out of ten startups fail to survive in the market a few months after launch – unable to stay in the competition. Among the reasons as found by CB Insights revealed 42% of this is attributed to businesses not meeting clients demands, while 29% of it was due to online startups burning their cash.
Therefore, one way to bridge this gap a great deal is by finding web solutions that save you the costs and accelerating your business by improving your online presence. Here are some of those issues by order:
Lack of commitment.
Weak Internet Marketing Strategy.
Inaccuracy in Product Pricing and Cost.
Not beating the competition.
Poor Hiring (Wrong Team).
Ineffective Cash Flow Management.
Poor Social Media Presence.
A Logo and Domain that are not Memorable.
A Website with Poor User-Interface.
Not Analysing Target Customers Needs and Demands Beforehand.
Aside issues that are squarely dependent on you and your team, like a lack of commitment and sound marketing strategy, here is how a good web hosting solution like Liquid Web's Managed VPS can help you beat this in one go:
Server Management Costs and Stress
A no-brainer here! As a business, you want to get quality while keeping operation costs low as well. Instead of hiring extra IT experts to work on maintaining your servers, you could just opt to pay for the managed Liquid Web VPS servers. They will assign their in-house tech guys to maintain your servers for you. As long as you have paid for the hosting, that amount will take care of your servers and should you need assistance at any time of the day (even at midnight), their experts are there 24/7 for you.
Cyber Security
Cyber security is one of the biggest concerns these days for online businesses. To inspire confidence, Liquid Web VPS servers offer a trust seal and automatically scans your website daily for potential malware and threats from hackers. This not only protects your website and improves its credibility but also protects your users. (Included with all Liquid Web VPS plans). You get to keep your important information safe from hackers and identity thieves with a Premium Wildcard SSL certificate and Domain Privacy protection.
But, what if you get hacked due to your carlessness either by using a weak password or through a physhing attack? Or maybe just an honest mistake like accidentally deleting a file? To avoid such disasters, Liquid Web offers anautomated backup & restore services in case of such mistakes or unforeseen events. If it happens, you can restore previously saved versions of your website and recover all the data in one click. And as a Liquid Web managed hosting customer, this won't be a bother as the team will always monitor 24/7 and handle the server tasks for you as you sleep/work.
Security is vital especiallyif you are going to process payments or store user records on your website. Never sleep on it.
Super Speedy Website
Multiple studies and surveys have established that online users will exit a website that takes more than 4 seconds to paint the first content. At the same time, with the advancement of new generations of networks (with 5G as the most recent), the quality and size of content/resources being served has also been increasing with the upgrade. Today, we have 4K and 8K videos and photos, and ideas like the metaverse, VR, AG, AI and online gaming, etc, for instance. In as much as the viewing experiences and real life simulation gets better with such technologies, the hardwares aren't moving with the same speed of the softwares.
One of the modern problems being the global north-south divide, access and use inequality. In light of these issues, more than 70% of the world may still need years to move from 3G to 5G networks. That means, serving a quality site that does not meet the light-weight resources by say, 3G devices is not smart business. At the same time, it is neither smart to not serve quality to the 30% already at pace with technological advancement.
This calls for a balance and one of them is serving lite versions and speedy web pages to your users. Liquid Web VPS servers will come in handy here in a bid to strike a safe balance.
Guaranteed Uptime
Striking a balance is not all there is, your website/app needs to be accessible all the times in order to mot lose business. That one user that did not access your content may have been a long-term customer or fan. Liquid Web Managed VPS will guarantee your site is online 24/7/365 and should there be any downtime, they promise to compensate 10X that time.
Premium Software for FREE
The other issue is getting software that would have otherwise costed you hundreds of dollars every month, for free. Imagine an unlimited CDN, caching, SEO and so on, software for free! That's one of the advantage of a VPS over shared web hosting.
We could go on and and but we would not exhaust the good reasons to opt for the Liquid Web VPS server plans. Below, are some of the guaranteed features with a VPS that you would not necessarily get with a shared server.
Liquid Web VPS Features & Extras
Gigabit Bandwidth: Get free data transfers for all inbound gigabit (Gb) bandwidth and 10 terabytes (TB) of bandwidth on a fast Gb network.
Unlimited Sites with InterWorx: Get centralized hosting management and complete server control for all of your websites and servers.
Plesk and cPanel Available: Enjoy easily managed VPS hosting with system-level control that includes automated updates, application deployment, and maintenance.
Standard DDoS Attack Protection: Get real-time monitoring to mitigate traffic and shield your website and managed VPS hosting from sudden attacks.
CloudFlare CDN: Uses worldwide network of servers to manage load and increase performance on your VPS.
Dedicated IP Address: Enhance performance, speed, and protection for your websites from a secure dedicated Internet protocol (IP) address.
Standard ServerSecure Advanced Security: Optimize security settings with exclusive ServerSecure protection available for fully managed Windows and Linux servers.
Root Access: Take full control of your VPS hosting with root-level access for complete control of your managed server environment.
100% Network and Power Uptime SLAs: Get both 100% guaranteed power and network uptime assurance with our service level agreements (SLAs) for all major routing devices within the network.
Integrated Firewall: Ensure business resiliency with firewalls that act as the first line of defense protecting your managed VPS hosting from malicious internet traffic.
Easy Scalability: Upgrade or downgrade your managed VPS service with limited downtime on your server.
How Liquid Web Manged VPS Hosting Compares
How do you know the type of value you will be getting for your Liquid Web VPS plan? Well, one way is by trying them. But if you do not want that hustle, the other avenue is that of comparing Liquid Web VPS plans to industry's top competitors. Below is a table comparing Liquid Web to the other top players in the Virtual Private Server space.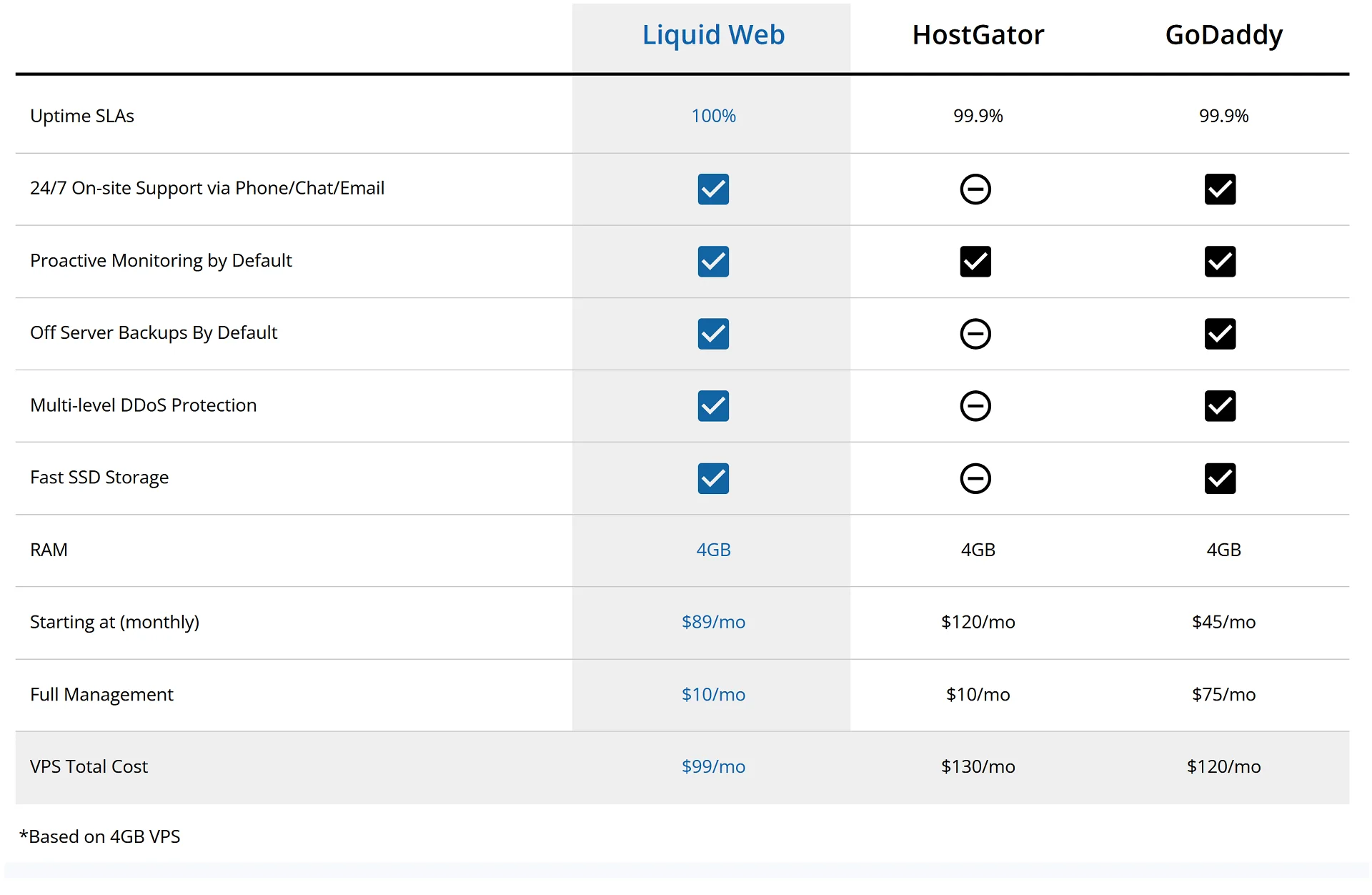 As the table shows, you not only get quality but also affordability. In short, less money for more resources.
The other good thing with Liquid Web's VPS is that you can always scale your server needs. They have scalable plans to allow you to start with a cheaper version and upgrade as your business and traffic grows over the years. Check the VPS plans price tables herein: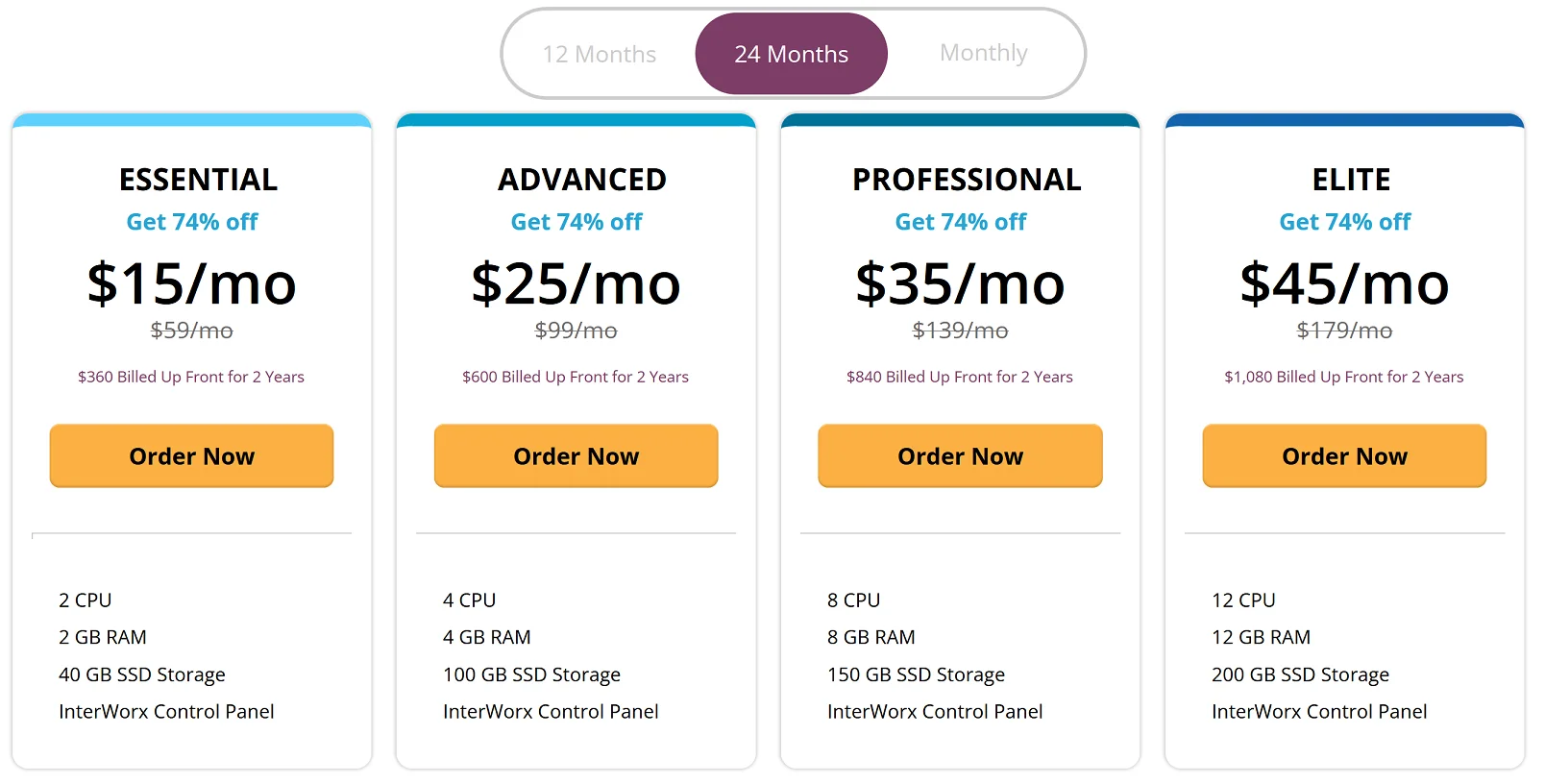 How Reliable is Liquid Web?
How safe is Liquid Web? Below we put their systems on spot for a verdict:
We rate all bookmakers' safety levels from the following metrics. How did Liquid Web fair?
Digital Immunity:

Liquid Web VPS Servers guarantee you a 100% with 10X refunds if they fail.

Encryption:

All your files and resources are encrypted with a strong SSL making it impossible for hackers to intercept and decode private info such as payments or user identities etc.

Longevity:

They have been in operation for more than a decade hence, a trusted brand.

Speed:

Your website and applications are guaranteed lightning speeds with Liquid Web VPS servers than any shared hosting provider can offer, bar the dedicated plans.

Customers' well-being:

Never worry about a thing with a managed Liquid Web VPS hosting since the tech experts handle everything for you, affording you the time to work on things that matter more.
SCORE: Liquid Web scored 10/10 on safety. No damning issues have been reported about this we host by users. Therefore, Liquid Web is SAFE. If you wish to report something, write to us by quoting the URL of this page, your issue and attach some evidence for recourse, follow ups and public reporting.
Liquid Web Customer Service & Support, Security & Reliability

They push their online live chat portal strongly so that will be a good port of call for you next time you may need assistance. You can also find help through their email support as well, which is done through an online form. There is a good user support centre there so you can always browse through frequently asked questions too. Their live chat support is available 24/7 365 days and email support is in operation during working hours 0800 hours to 1700 hours on a daily basis.
By experience, the live chat is the most convenient way to get assisted unless it is a complex issue. The live chat is powered by an intelligent robot with quick prompts. If you don't get a quick fix though, you can opt to chat with a real agent by manually typing your query in the chat box. Otherwise, the chat and email options are more tham enough.
You can contact Liquid Web customer support 24 hours a day, 7 days a week, 365 days of the year. By application you can book a free callback service or create an email ticket for those complex issues. For the light querries, the chat will do. Also, do check out the FAQ page to see if you can find some answers too.
When it comes to security, rest assured Liquid Web VPS servers are secure and your website will always be safe against major cyber attacks most websites on economy packages like shared won't withstand. They also include a strong SSL among other premium security features with a managed VPS plan, so no worries.
Overall Verdict/ Conclusion

The basics that Liquid Web do, they do really well. You can't knock them for that. They have a bigger focus on the VPS and Dedicated servers, but there are actually other solid web hosting services and add-ons in there for your options.
Claim your Liquid VPS Server offer *
Register at Liquid Web
Set up/migrate your website or have the team assist you.
Get risk-free Liquid Web VPS hosting!

Get the Liquid Web VPS deal by signing up below!
* New Customer Offer, T&C's apply. See details directly at Liquid Web.