Kontera review 2018, reviews key functional features and services that will answer some common Kontera FAQs about the sign up process, Kontera Ads, payment and payout procedure, advertiser and publishers options.... At the end of this Kontera review, you should be able to make a judgement whether to start, continue or quit publishing or advertising with Kontera.
Note: This Kontera review is independent and is only an analytical look at Kontera services and not an endorsement. Signing up for Kontera is under your own free will and discretion.
Kontera Review 2018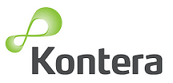 Kontera was founded in 2003 and is as old as the world's top Ad Network for publishers, Google AdSense. The company has risen over the years to be among the best Ad Networks in the world today. Kontera ad network specializes in In-Text or inline ads and currently serves thousands of Ads around the world and its large customer and partner base speaks volumes about its reputation as an industry leader.
Kontera for Advertisers
Kontera is considered reliable and convenient to advertisers. They are cheaper and serve only targeted Ads. Your Ads will only appear on sites with related content for the keywords and phrases you bid for. Another notable thing is that you are allowed to bid for advertising spaces on specific sites you want that display Kontera Ads. The following are some Kontera features for advertisers:
Customized Ads (you can design your own ads).
Many Ad formats and types to select including for mobile phones.
Search and Geo-targeted Ads.
Bid for specific sites you want your Ads to appear on.
Get a throwback for invalid clicks and impressions.
Signing up as an advertiser on Kontera is free.
Kontera for Publishers
For web publishers (bloggers, website owners, ...) Using Kontera Ads is one of the great ways to monetize your website or blog. Each time a visitor to your website clicks on the Kontera Ads, you earn some money from the clicks and also from the conversions.
There are many ad formats and types you can select from.
Many publishers that use Kontera are either banned or were not approved by other top publisher Ad Networks like AdSense. Also if you are currently using AdSense, you can also use Kontera to increase your revenue from advertising. This is allowed by both Google AdSense and Kontera so long as you differentiate the two Ads appearances.
Kontera Earnings, Payout & Payment Methods
Kontera offers the payment mode through Check, Wire or Paypal. Minimum payout is with a $50. Their payments are based on a net-30 scheme. Meaning, if an account balance reaches $50 in November, Kontera will send the payment to you in the first week of December.
Signing up for Kontera is easy. Kontera sign up is free and takes less than 3 minutes. Kontera reviews your website after signing up. When you get accepted into their program, you'll need to paste the Ads HTML codes to your site for the Ads to show. There is more that you'll learn about Kontera when you are a publisher. Sign up as a publisher on Kontera.
How Much Does Kontera Pay Per Click?
This question is often asked by publishers opting to use Kontera. Well, since Kontera serves only search targeted Ads then the amount you get per click depends on the advertisers offers. The more your site attracts more valuable that compete for an Ad space the more you earn per click. Earnings can start from as low as 0.05 per click.
Kontera vs Infolinks
Both Kontera and infolinks ad networks specialize in In-Text or inline ads and are good alternatives to each other just incase one does not suit you.
Kontera vs AdSense
Can you use Kontera Ads and Google AdSense Ads together? The answer is yes. You can show both Kontera and AdSense ads on the same page. As AdSense states, if you choose to do so, then you should ensure that the two Ads are clearly distinct. How you do it depends on your ingenuity.
In terms of earnings and revenue share there is no doubt that AdSense is far much superior to Kontera. The Kontera CPM rates,... are lower than the AdSense rates.
How does Kontera operate?
Kontera offer highly relevant intext advertising, contextually related image and video ads that are easy to customize to your site. Kontera has recently started using semantic analysis technology that means that they can distinguish between ambiguous meanings of words to ensure higher CTRs. For best results you should display Kontera ads only in the content area of your post.