THN
Here ➨ we take a look at How to Refer Friends to SportyBet Kenya and earn a commission when they bet on SportyBet Kenya. Follow the guide to the end and let us know in the comments how easy it was.
SportyBet referral program gives you 20% commissions on what your referrals (friends, followers, family, …) bet in a given month. You can make good amounts each month if your are serious.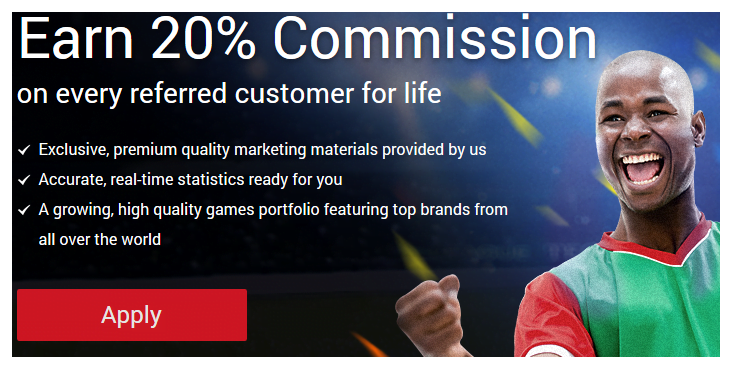 Unlike other referral systems at other betting sites in Kenya like SportPesa which give you a one-time bonus of Ksh 100 when you refer your friends, SportyBet's is kind of different. They will pay you 20% of what your friends bet for as long as they stay with SportyBet. For instance, if your refer 10 friends who then bet Ksh 1000 each in a particular month, you will earn (1000 X 20/100) of 10 = Ksh 2000 as commission that month.
However, not everyone is accepted into their referral program as they only work with people who seam serious. You have to prove that you are serious. Here are the steps for referring friends to SportyBet Kenya:
Here's a tip, sign up through this special link and fill out your profile accurately as they will use this to pay you. From there you will need to wait 2-5 days for the review, but if you used the link above you will receive a notification the following day (less than 24hrs). If you used the special link above, you can be almost sure they will accept you into the program.
Once accepted, you will need to complete your profile with accurate information with how you want to be paid ranging from M-Pesa, your betting account, or bank. You will need to enter your details correctly inorder to receive your commissions each month.
The link will redirect you to the partner application page where you will be required to complete the application form as shown in the example below.






Email: An E-mail Address is required for further contact or password retrieval. You will need to enter you email address here in the format (you@yourmail.com e.g kevin100@gmail.com, annesouth@yahoo.com).
Password: Create your strong password with length of 6-15 characters. At least one letter and one number without spaces
Other Contact: Here you can choose to add your WhatsApp, Skype, Telegram, or Phone cotacts
Referral Code: This is optional but you can put our code which is PRSZ2W
Marketing Plan: Here is where you will need to be creative and list some clever working methods you will use to promote SportyBet Kenya. You take an example from our form above.
If you used our special invite link or entered referral code as PRSZ2W then the review will be easy for you to pass since they will notice that you have been specially invited by us. To make the work easy, just enter a few lines of promotion methods you intend to use and wait for a reply within 24 hrs. If you didn't use our special link, the verdict of whether you have been accepted with still arrive in 2-4 days max.

Finally, agree to the Terms and Conditions and hit the "Apply Now" button to submit the appication.

Once accepted, you should receive an email like the one below. Click on the confirmation link and complete your profile as required without entering any false information.

Once you have completed your profile, you will then need to login to your account dashboard which looks like this:

From the SportyBet parter dashboard, go to "Marketing Tool" then "Creatives". There you will create custom referral links that you can copy paste on your social media pages or websites for your friends to use for signing up. Then you will be paid 20% of what they bet each month as SportyBet commissions. Sounds cool, right?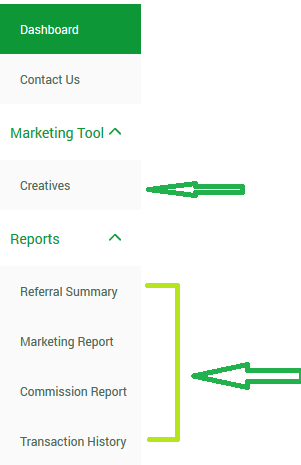 To track your statistics, just click on "Reports" and select the data you want to load or display.
Your commissions will be paid on 1st of each month via the payment method you set on your profile.
Why Do you need to Refer your friends to join SportyBet Kenya?
Well, apart from the obvious reason that you want to make some cash, below are some reasons everyone needs to bet with SportyBet: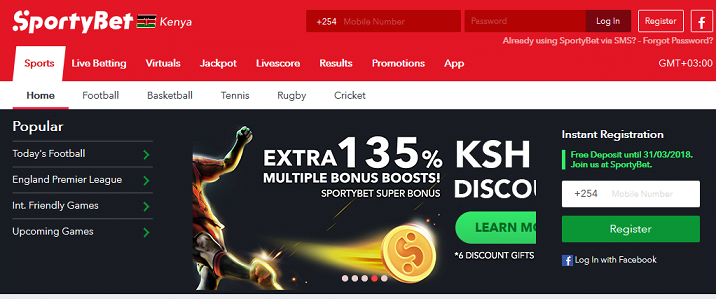 Main Catch:
Highest Odds with upto 200 KES bonus at signup, free deposits, cashout feature, & Easiest Jackpot in Kenya



FREE Deposits and Instant Online Withdrawals
Betting Bonus Gifts upto 200 KES when you first join and deposit 50 KES.
Extra 135% Multiple bet bonus boosts
Easiest Jackpot in the Market with only 11 games & bonus for 10 and 9 correct predictions
Bet in-play with Live Betting
Cashout your winning bets if in doubt of remaining matches
Bet on virtual games
Highest Odds in Kenya on multiple sports markets like football, tennis, basketball, rugby…
Excellent customer service system
What draws your eyes towards a betting company? Is it the deposit bonuses for new customers, instant deposits and withdrawals, the partial cashout feature, Jackpot or live betting, sms betting or via Apps, bonus on multi bets? You name it. It's as if SportyBet went through all the best betting sites in Kenya and summarized their strong points. SportyBet Kenya offers you every possible leaverage you need to succeed. Plus their bonuses are straight forward and easy to claim. Simply put, they have your back well covered!
Betting Apps
Download

Cashout
Yes

Jackpot
Yes

Live Betting
Yes
Your SportyBet commission will be paid on 1st of each month via the payment method you set on your profile. Cheers and Goodluck!
NOTE: Terms and Conditions apply to all the SportyBet Kenya procedures above. Make an effort of going through them to understand how they work.
Let us know your thoughts in the comments below. If you thought this was helpful, why not share it with your friends or family on social media?