THN
Without much experience in designing fields, it's never an easy task to make a good logo design on your own. But with the help of a proper tool, it's possible. If you need to create a logo for your business, website or other purposes, I would recommend you DesignEvo online logo maker. With it, you can create beautiful logos in minutes.
How to create a logo with DesignEvo?
Enter its website and click "Make a Logo for Free" button.

Next, the very first thing you need to do is choosing an appropriate logo template to get started.
It has over 4,000 different template options which you can surely find something that fits your project. Alternatively, you can click the "Start from Scratch" button in the upper right corner to get a blank canvas and create your own logo.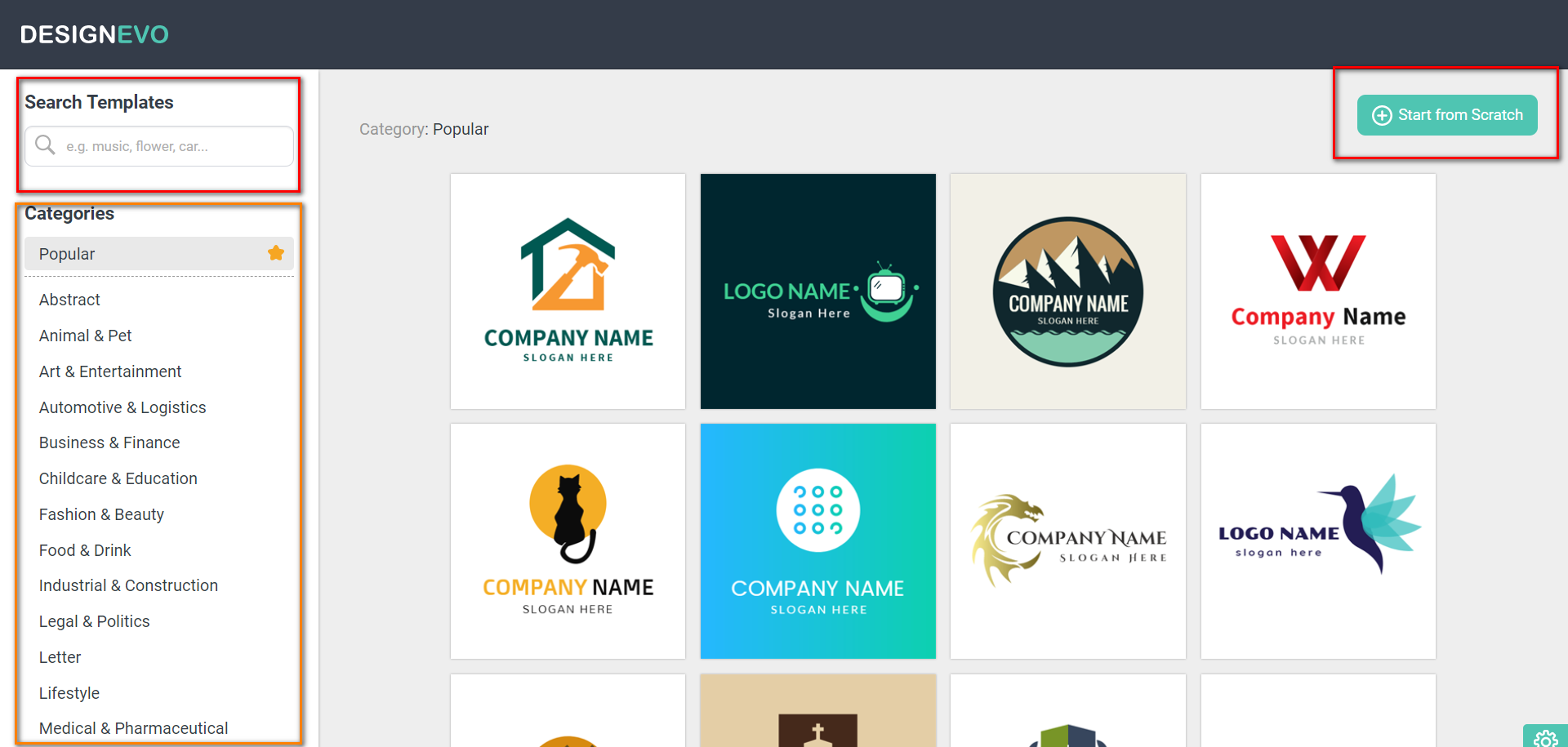 Once you made your choice, you will immediately be asked to add your company name and slogan, but this is not necessary, you skip this step. Next, you will be taken to the editor, where there are three tabs on the left – Icon, Shape and Text. You can customize the contents with new graphics, fonts, and colors, and other special effects to your liking.
Icon- DesignEvo offers millions of searchable vector icons that you can use free of charge. Type some keywords in the search box; you will get in a second. Icons come in black and white forms, but you can easily colorize them.
Text- DesignEvo has 100+ decent fonts and word arts available to play around with. Fonts can be further edited as well. You can curve fonts, change spacing, add outline, etc.
Shape- There are a lot of preset shapes to choose from, including badges, decorations, lines, banners, symbols, etc.
Once finished, you can click the Preview button to see how your designed logo looks like on some real stuffs, such as on a website page, letterhead, T-shirt, business cards, wall, etc.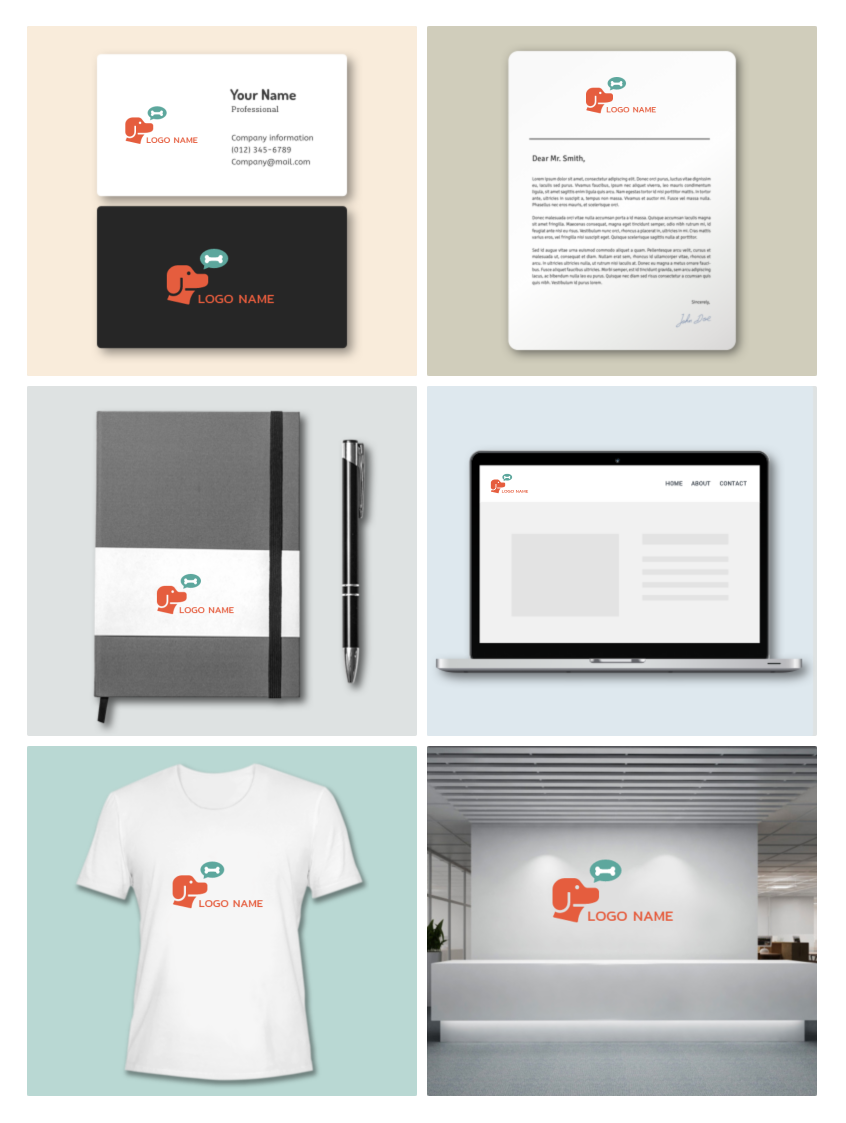 You also have the ability to store the logo in the cloud for later editing, but which requires you to login to save it.
If you click Download button, DesignEvo will show you its pricing tiers. But you can refuse and use the free package. With this free offer, you can download your logo in JPG and PNG formats with a maximum resolution of 500 x 500 pixels. But for most users, this will be clear enough. For premium packages, larger resolution and vector formats are available – you'll be able to choose the different packages depending on how you are going to use the logo.
Verdict on DesignEvo
DesignEvo is a powerful and handy logo design tool. It runs quick and is very easy to use for all age groups. It is best for people with little design knowledge and skill. Moreover, it is not solely a web app, it also releases DesignEvo mobile App which is available for both Android and iOS phones, so you can create logo anywhere.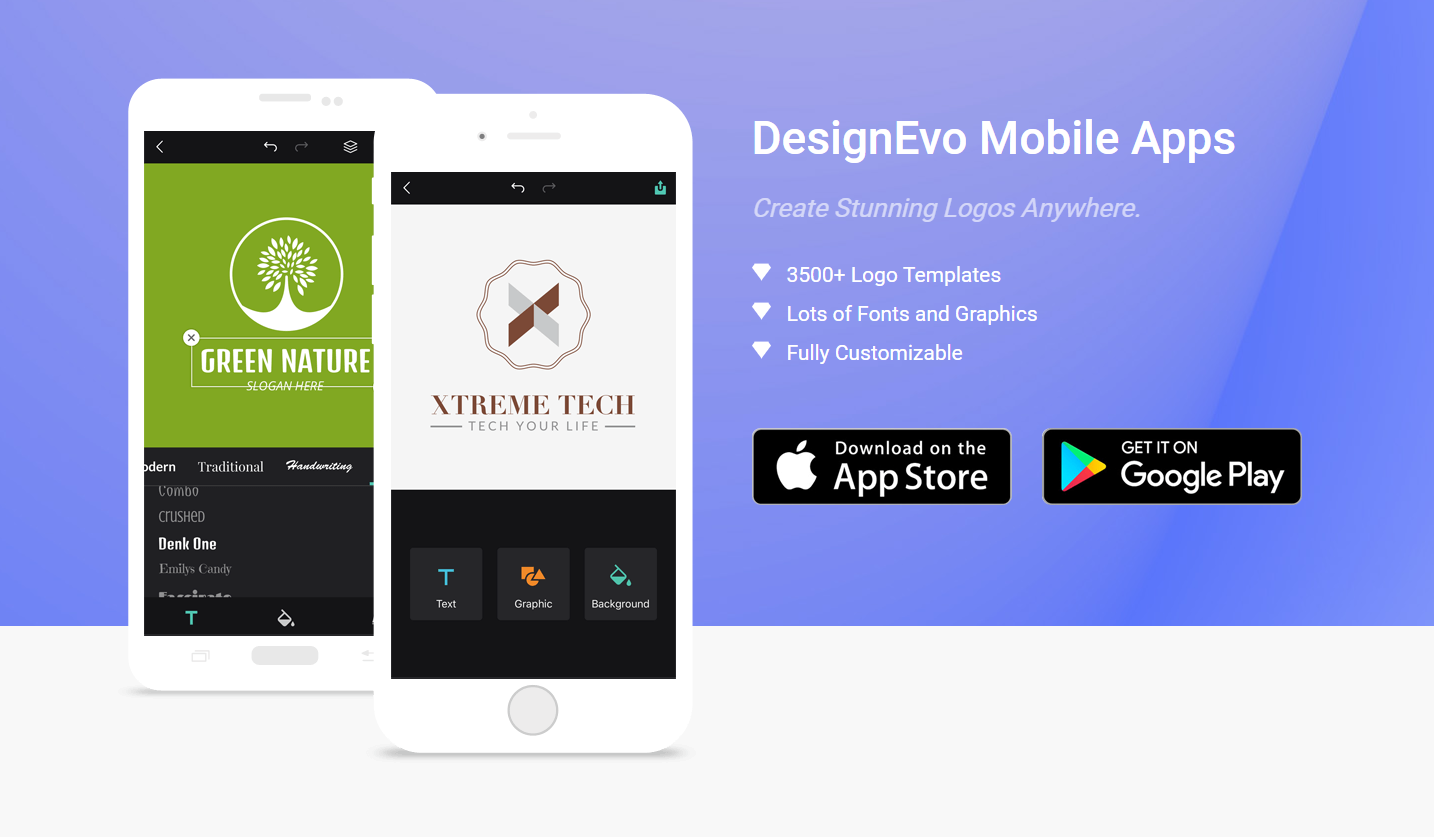 In all, if you're in need of a logo for your website, DesignEvo is worth checking. With such a wide range of features and resources, you have the freedom to make your custom logo in pretty much any way you want. Go to DesignEvo online logo maker and make your own logo today.
Overall Rating
4.6 out of 5.0
★★★★★