THN
This Adsterra review 2023, reviews key functional features and services that will answer some common Adsterra FAQs about the sign up process, Ads, payment and payout procedure, advertiser and publishers options…. At the end of this Adsterra review, you should be able to make up your mind whether to start, continue or quit publishing or advertising with Adsterra. This Adsterra review is independent and this website is not owned by Adsterra neither is this review an outright endorsement of Adsterra services but rather an analytical look into Adsterra as an advertising service.
Adsterra Ad Network Review 2023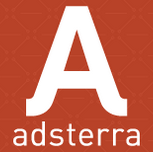 Adsterra was founded in 2013 and is a privately held online ad network company by Kilcora Corporation L.P. (#SL22071). Their headquarters are in 44 Main Street, Douglas, South Lanarkshire, Scotland, ML11 0QW.
Adsterra Review
Founded:
2013
Sign up Fee:
FREE
Payment Terms:
Net-14
Average Rating:
4.2/5.0
Reviewer:
TopHostingNet.com
Expert Rating:
4.2/5.0 ★★★★★
Last Updated:
07/02/2020
Website:
www.Adsterra.com
Contact:
24/7 Phone, Chat, Twitter, and Email Support, Extensive Online Help Center and Ticketing System.
Phone Number:
+65 6831 5293
Support Email:
support@adsterra.com
Adsterra Review for Advertisers
Adsterra is considered reliable and convenient to advertisers. They are cheaper and serve only targeted Ads. Your Ads will only appear on sites with related content for the keywords and phrases you bid for. Another notable thing is that you are allowed to bid for advertising spaces on specific sites you want that display Adsterra Ads. The following are some Adsterra features for advertisers:
Customized Ads (you can design your own ads).
Many Ad formats and types to select including for mobile phones.
Search and Geo-targeted Ads.
Bid for specific sites you want your Ads to appear on.
Get a throwback for invalid clicks and impressions.
Signing up as an advertiser on Adsterra is free. Advertising will cost you as low as $10 plus other offers available when you .
Adsterra vs AdWords
For advertisers comparing Adsterra vs Google Adwords, you will notice different in terms of value for money. This is mainly because traffic from Google is usually high quality and conversions are higher since the audience is usually targeted with relevant ads by smart googlebots. Google's AdSense program also accepts only websites that meet their very high standard requirements compared to alternatives like Adsterra.
Adsterra Review for Publishers
For web publishers (bloggers, website owners, …) Using Adsterra Ads is one of the great ways to monetize your website or blog. Each time a visitor to your website clicks on the Adsterra Ads, you earn some money from the clicks and also from the conversions.
There are many ad formats and types you can select from.
Many publishers that use Adsterra are either banned or were not approved by other top publisher Ad Networks like AdSense. Also if you are currently using AdSense, you can also use Adsterra to increase your revenue from advertising. This is allowed by both Google AdSense and Adsterra so long as you differentiate the two Ads appearances.
Adsterra Publisher Requirements
Traffic Minimum:

Your site must receive at least 5,000 impressions per month to qualify for pop-unders

Your site must receive at least 50,000 impressions per month to qualify for banner displays

Publishers that use fake traffic before or after they receive approval for the network will be banned. All of their traffic must be from legitimate sources
Publisher Language Requirement: Primarily English, though ads can be used on pages in other languages with prior written consent from Adsterra.
Prohibited Publisher Content: Adsterra reserves the right to refuse service to any website. Though most legal websites are excepted, those with excessive profanity, illicit drugs, pornography, gambling, and hacking/cracking are not. Furthermore, use is restricted for sites that sell alcohol, counterfeit/stolen items, prescription drugs, tobacco, body parts/fluids, hazardous substances, weaponry, explosives, ammunition, and fireworks. Websites that contain offensive propaganda or promote hate, violence, and racial intolerance are also banned. Finally, websites that contain manipulative content or construction to improve search engine rankings are also not allowed.
Adsterra vs AdSense
When it comes to advertising for publishers when we compare Adsterra vs AdSense, there is clearly a huge gap between them.
Can you use Adsterra Ads and Google AdSense Ads together? The answer is yes. You can show both Adsterra and AdSense ads on the same page. As AdSense states, if you choose to do so, then you should ensure that the two Ads are clearly distinct. How you do it depends on your ingenuity.
In terms of earnings and revenue share there is no doubt that AdSense is far much superior to Adsterra. The Adsterra CPM rates,… are lower than the AdSense rates.
Adsterra Earnings, Payout & Payment Methods
Adsterra earnings payout threshold (amount to earn before withdrawing your Adsterra earnings) is $100 for payments by PayPal Wire Transfer Web Money Paxum Payza Payoneer .
They pay out every two weeks. They require a $100 minimum before you can cash out. If you are using wire transfer, the minimum balance to cash out is $1000. There is a $45 charge if you use Wire Transfer, an 8% charge if you use Web Money, and a $1 charge if you request payment through Paxum. If possible, we recommend using PayPal for all of your transactions with Adsterra to keep the additional charges as low as possible.
How Much Does Adsterra Pay Per Click?
This question is often asked by publishers opting to use Adsterra. Well, since Adsterra serves only search targeted Ads then the amount you get per click depends on the advertisers offers. The more your website attracts more valuable advertisers that compete for an Ad space the more you will earn. Earnings can start from as low as 0.05 per click or cpm Ads rates of $1 also depending on conversions.
What Constitutes a Conversion?
A completed conversion will depend on the type of ad that it originates from. In most cases, a conversion will involve the user completing a form, joining or signing up for a website, subscription, trial or service, or purchasing a product through the ad.
You will receive revenue for both the click and the conversion when the user completes both actions. If they do not complete the full requirements that the advertiser sets, you will still receive the revenue for the click but not for the partial conversion. Higher click through rates (CTR) lead to more conversions that lead to higher CPM rates which lead to more earnings. That's basically how you earn per click or per 1000 impressions.
Adsterra Pros
Here are some of the pros of Adsterra web hosting service:
Easy to Use: Adsterra was created with the beginner in mind. The entire service, from start to finish, is intuitive. There is no learning curve. You'll make the most of the service the first time you use it.
Intuitive Interface: The entire design of Adsterra is pleasing. It's easy to navigate and find the tools/information you're looking for. The control panel is especially intuitive, allowing you to create great ads in no time at all.
Customized Color Scheme and Ad Placement: Most displaying advertising networks don't give many options when it comes to placing ads. Not so with Adsterra. The service allows you to customize each ads color scheme as well as its placement on your website.
Excellent Customer Support: Our favorite aspect of Adsterra is their excellent customer support. We really can't understand why more companies don't follow suit. Have a question? It's easy to contact a live representative by email or phone. And when you do reach them, they actually know what they're talking about.
Adsterra Cons
There aren't many cons to using Adsterra. Yet the display advertising network does have a few. These include its low earning potential and poor ad relevancy. We look at each of these cons in greater detail below:
They are not ideal for low volume publishers
Traffic restrictions make it difficult for people with small sites to join
The rates in other countries may be lower
They have a very high minimum payout level
They are a fairly new company that is still working on establishing themselves
Who is Adsterra Best For?
Adsterra is a decent Ads service. It's great for:
Sites with traffic but have not been accepted into Google AdSense
Sites looking to increase advertising revenue by combining Adsterra Ads with AdSense ones.
Sites with traffic but have been banned or suspended from Google AdSense program.
You can read this Google AdSense guide to learn more about the program
Adsterra Support
Excellent customer support is one of the factors that helps Adsterra stand out from the pack. It's much easier to talk to a support team member than most other display advertising networks, including Google AdSense.
They can be contacted 24/7 via Phone, Twitter, and Email. Their response time is usually less than a minute.
Verdict on Adsterra
There isn't any reason not to give Adsterra a chance. It can be very effective when used by the right person on the right website. Yet don't expect it to be your savior if you were booted off of AdSense.
Adsterra is a smart ad network to use to complement other ad networks or to use while waiting to get approved by them. It's quick and easy to set up so you don't have to invest a lot of time upfront. Approval is likewise quick and just about every website will be accepted.
All in all, Adsterra is worth checking out. It's one of the better alternatives to Google AdSense, although it still has a long way to go to catch up. It will be interesting to see how this particular ad network evolves in the future as its popularity increases. Click here to get started.
Don't have a website to monetize yet? Click here to make your website today!
Overall Rating

4.2/5.0 ★★★★★