THN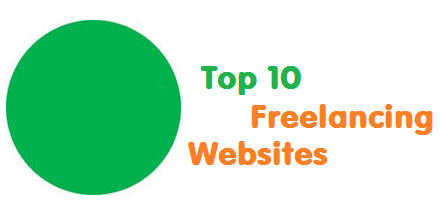 This page shows you the top 10 Freelancing websites where you can hire professionals or find work in 2022. The list of 10 best freelancing websites was compiled with consideration of a number of key factors that include among others:
Type of jobs offered/available
Cost of hiring freelancers/
Competitiveness of platform
Ease of use and finding work/hiring quality workers
Safety of money/earnings
Reputation of Freelancing platform
It has been estimated that since the year 2004 the number of companies outsourcing services especially online has been on the steady rise. Something which has been received both well and negatively in many quarters. But being an information age, proffessionals are required to raise their game inoder to stay competitive in their careers.
Freelancing is now a widely accepted practice and fresh graduates or apprentices can seek the much sougt out work experience here. The gaping unemployment rate and rising cost of employment makes perfect sense to hire pros and beginners online, and the same is true for the unemployed or self employed folks who wish to make an extra income online.
Here are the top 10 freelance websites for 2022 to find work or hire people;
The good thing about freelancing is that you can find work of any kind be it drawing, logo design, voice over, programming,… anything. You name it. The same is true when hiring, you can hire people to do just anything for you at a price. So everyone is basically covered.
Below we have provided a list of platforms you can try out and they are all FREE TO JOIN.
Here is a brief review of each of the top 10 freelance site for 2022;
1. Fiverr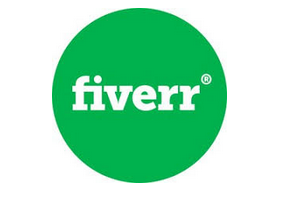 Fiverr sort of works in a different way that traditional freelancing platforms do. Freelancers are able to market their services (Gigs) for people or companies looking to hire them. The gigs are normally categorized by using keywords that show up in different searches. The name, Fiverr was coined from the idea that the freelancers normally start their pricing at a minimum $5 per gig and the price of their services can rise with the size of task. So you can find gigs(tasks) being offered for $5 upto thousands of dollars.
Fiverr is basically a revolutionary freelancing site, that gives both service buyers and seller the freedom to negotiate a price. For example, one may find a web design gig priced at $200. He/she can then contact the seller of the service (gig) and discuss the work they wish to hire services for. In the process once the scope of work is reached, the hiring party can then ask for a discount from the gig seller. The gig seller can create a "custom order" with the negotiated price. This feature makes it easy to hire a top freelancer at a cut price. So you may end up paying lesser for a gig.
What also makes Fiverr great is the high number of buyers. If you are freelancing, then you can get hired within a few minutes or hours after you post your gig. Fiverr also has no minimum balance that one has to reach to withdraw their money. As soon as you have delivered your work you can withdraw your earnings to your PayPal or bank account.
Fiverr is also a good platform to hire since a freelance cannot be paid if tey have not delivered their services. There is also a timer for orders meaning gig sellers are obliged to delivered work on time or you can cancel their services. Fiverr also rates gigs to help you hire the best in terms of rating.
Fiverr without any fear of contradiction is the best freelance platform in the world. Just join Fiverr for free from the link below to discover more goodies about this platform. They even have a free mobile app for Android and iOS.
.
2. Elance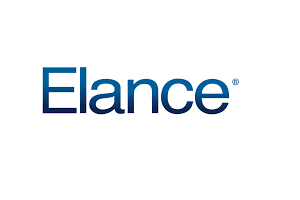 Elance operates just like the most common top freelancing websites in that clients post projects and qualified freelancers place bids for the projects. Howevever Elance is a little unique in the sense that projects posted here are not limited to online jobs alone. Technical freelancers such as Engineers, Doctors, Teachers, etc can also join and find services.
At Elance one is expected to create a well detailed portfolio in order to start bidding. You will need to submit your work experience, education background, etc.
That said, just like other top freelancing websites a number of projects posted here are online based. They range from graphics design, programming, writing, ….
As long as you have a good portfolio, the amount of work at Elance is huge. Also a perfect place to hire well qualified pros. For freelancing beginners, Fiverr is a better place for you.
At Elance, projects are paid per hour basis or fixed price.
.
3. Freelancer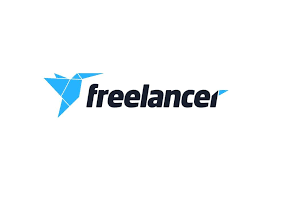 Freelancer is also unique in its own way. Work is mainly offered in two ways;contests or projects. And the working options here is hourly or per project/contest. Users are able to browse through the jobs that match their skill level, and then apply. At Freelancer there are over a million projects that require freelancers at any given time, so this is a great place to show off your talents and work to attract future clients. Jobs are literally posted every second.
With contests one just has to submit his entry and then the host will pick a winner to do the project. For contests with guaranteed label, a winner has to be chosen or the money is shared equally by the participants making it a great place to target quick cash.
Freelancer also offers exams for freelancers based on their skills with a 70% minimum score to get certification. For example, if you claim to be a Photoshop guru, you will need to take exams and pass with a minimum score of 70% to get a certification badge. The tests are usually short and simple and just test one's general knowledge of their skills. Normally 20 questions mostly. Nevertheless, you can still bid on projects and participate on contests even if you haven't taken exams.
As you can see, this is a good freelancing site for people loking to hire or just the daily freelancer looking for work. Joining this site is also free.
.
4. Upwork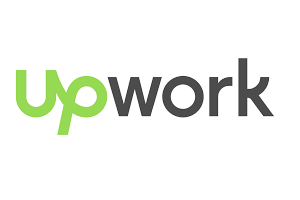 Upwork freelancing platform boasts over 1.5 million clients, and there are jobs for every type of freelancer that you could imagine that last short term and long term. Work can be done as hourly or per project, and anyone whose skill level is entry level to expert can find something that fits their need meaning that it's a good place for both freelance beginners and pros.
Because of the vast availability of work at Upwork, it is likely that anyone can find work through this platform. When work is completed, funds are safely transferred from client to the freelancer.
.
5. People Per Hour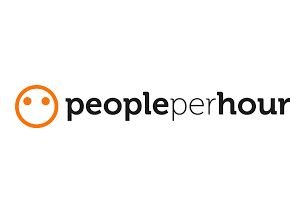 As its name says it all, you work on projects and get paid per hour. The freelancing platform is mainly aimed at web projects for marketers, SEO specialists, and software engineers, People Per Hour works to streamline the process of freelancing by organizing communication and payments as well as job management. Freelancers can send 15 proposals to clients for free before they will need to sign up for a paid plan, but freelancers can browse jobs and get notified for new openings at no cost. It is worth checking out for those who are focused on completing any type of web focused project.
.
6. Guru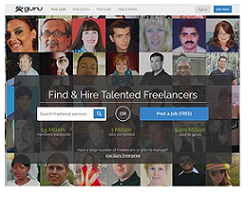 As the name suggests, this is a freelancing platform that is mainly for experienced(gurus) workers in their field. It is a platform that requires you to create a good selling portfolio to win most jobs. This also makes it good for hiring entities as you wil get to most experienced personel to work on your project. For beginners, would prefer that you use Fiverr platform instead.
Show off your past work while being given access to new jobs every day. You will also be able to see how much a company has spent using Guru's freelancer pool—helping to make a decision about whether or not the client will be a good match to your work. Choose jobs by location, category, or job type (hourly or fixed).
.
7. Freelance Writing Gigs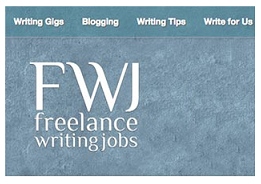 This platform is aimed at those who are good with words—editors, writers, publishers, and bloggers alike. Each day it is updated with new jobs that range from writing about topics like photography, healthcare, and even recipes, to technical writing jobs like computer programming, SEO, etc.
The array of projects makes it a great freelancing website for writers to try out different types of writing.
.
8. 99Designs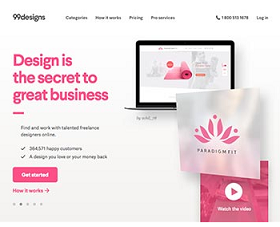 Just as the name suggests, this platform is mostly for designers of mainly digital grapics like logos, flyers, book covers, …. It is the go-to freelancing hub for grapic designers where you can hire the top creme. Other designers like web designers also exist on the platform but mostly it is a freelance platform for graphic designers. Their cost of hiring at 99Designs also varies from one designer to the other though mostly affordable.
In this particular platform, freelance designers compete in contests and then later receive feedback after the client chooses the best design entry they like to work for them. It is a great way for designers to get their work seen and to build their portfolio. Hundreds of thousands of clients and freelancers have had successful contracts. The client is in charge of outlining everything about the project before any number of the millions of designers from all over the world choose to take part in the content.
.
9. iFreelance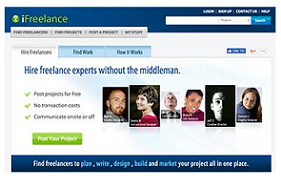 At iFreelance, you will find the common types of workers to hire in the freelancing world like logo designers, editors, coders, and writers. There are also freelance marketers on the platform. The cost of hiring here is also relatively affordable making it a good place to hire freelancing pros.
iFreelance is not as popular as other top freelancing websites though there are a number of work one can find. The fact that you can offer an array of services makes it a good freelancing platform.
The one notable unique thing about this iFreelance is the fact that freelancers get to keep 100% of their earnings, unlike most of the other freelance websites whose fees and rates vary.
.
10. Toptal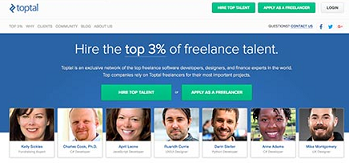 Toptal is mostly for freelancers that have a lot of work under their belt. There is a screening process that needs to be completed and passed in order to gain access to great clients with substantive projects along with competitive compensation. The community of Toptal freelancers holds unique technological events and community gatherings. Actually Toptal only accepts the top 4% of applicants who have been thoroughly tested and interviewed, making their pool of talent highly valuable.
Toptal is a good place to hire very highly skilled personel. However you have to be prepared to pay very well for the top level skills.
.
Hope you have enjoyed our list of best 10 Frelancing platforms for 2022. Now we wish you as you look to hire or find work. Goodluck!