In 2017, the top 10 highest Google AdSense earners in the world made good money. So how much do the top Google AdSense earners in 2018 make precisely? If you already have a website then you may have already used Google AdSense or other AdSense alternatives as a way of earning with your website. You have a feel of earning through your website, and in this case using top ad networks such as Google AdSense. One vital thing you have noticed is that you can't make much with Adsense on a blog/site with a low traffic. Meaning that the top Adsense earners in India, in US, in the UK, Africa ... and the list is endless; in the whole world,, have big popular sites with high traffic. See clean, popular and working ways increasing traffic to your website
But that does not mean you won't earn from Adsense right? Since everyone is making some cash (from $2/month to thousands of dollars a month). This article is written top give you hope of making it with Google Adsense. So who are some of these highest Adsense earners in the world and their sites? Here is what Google states about the top Adsense earners. The list is not full and does not necessarily mean that they are the undesputed top Google AdSense earners but rather success strories. Here they are:
medical-coding.net (Beauty & health)
BecomeGorgeous.com (Beauty & health)
Businessballs.com (Education)
Concertboom (Entertainment)
Livecharts.co.uk (Finance)
Smulweb.nl (Food & drinks)
Furniture.ie (Home & garden)
The above are some of the top Adsense earners (AdSense success strories) as quoted by Google. But notice that we did not quote their earnings and traffic since Google does not state and we also do not claim to know, or perhaps this may be a violation of some kind of rights ..., and also maybe Google Adsense policies thus it does not help knowing that bit of information, instead increase your own traffic, learn from it and share your success story. However, according to traffic, this is what some top AdSense earners claim to get:
Above 5 million page views/month and above = (More than $4000 per month)


5 million page views/month and below = (Around $2000 per month and/or more)


Above 20 thousand page views/month and above = ($200 per month and/or more)


20 thousand page views/month and below = (less than $100 per month)
So how much do the highest Google AdSense earners in the world get? Some top AdSense earners in the world have shared their success stories while others have their AdSense earnings figures estimated or leaked to the web. The list below shows some notable top 10 AdSense earners on the web , their traffic estimates by the Alexa rank, site niche and their estimated AdSense earnings :
Highest Top 10 AdSense Earners in the World 2018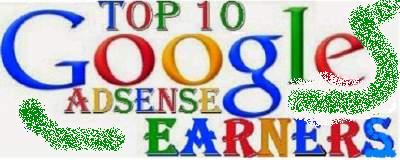 Here are some of the top 10 highest Google AdSense earners in the world in 2018. They may not necessarily be the biggest and these numbers are just estimates from the internet, it could be higher or lower;
10. Amit Agarwal (labnol.org)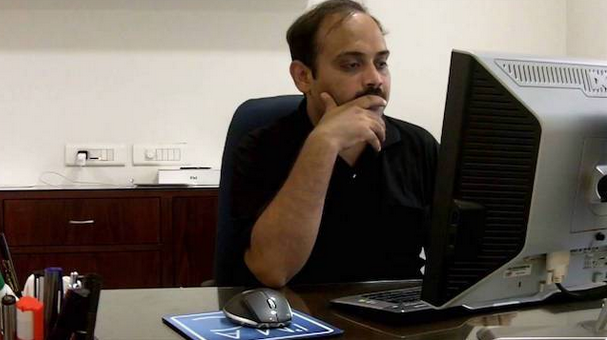 Amit Agarwal an Indian blogger and software engineer by profession. After his retirement as a Software Engineer, started blogging about technology wayback in 2004 growing into a lead Tech Blogger not only in India but also the world.
Website: labnol.org (Registered in 2005)
Blog Category: Technology
Earning: $80,000/month
Daily Page Views: 550,000
Daily Unique Visitors: 270,000
9. Jeremy Schoemaker (ShoeMoney.com)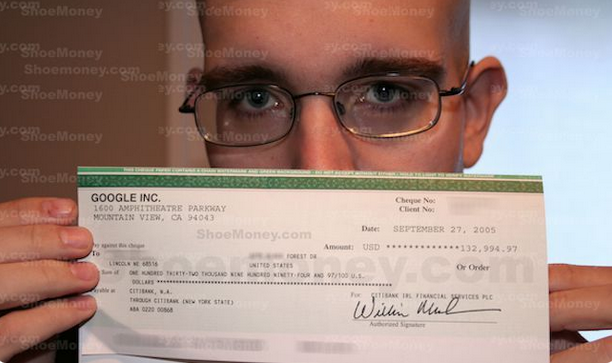 Jeremy Schoemaker is an internet entrepreneur and founder of ShoeMoney media. You can most likely bump into him at Search Engine and/OR Affiliate Marketing conferences giving lectures. While studying at Western Illinois University, Schoemaker founded his first online business making Mac gaming sites before launching ShoeMoney.com in 2003 - a blog about finance and web monetization. ShoeMoney's blog was named Best Affiliate Marketing Blog of 2006 by Search Engine Journal. In 2010, Schoemaker also won Fast Company's Influence Project, getting more than 500,000 clicks by tapping into his online followers.
Website: www.shoemoney.com (Registered in 2003)
Blog Category: Skills to pay the bills
Earning: $150,000/month
Daily Page Views: 700,000
Daily Unique Visitors: 900,000
8. Perez Hilton (PerezHilton.com)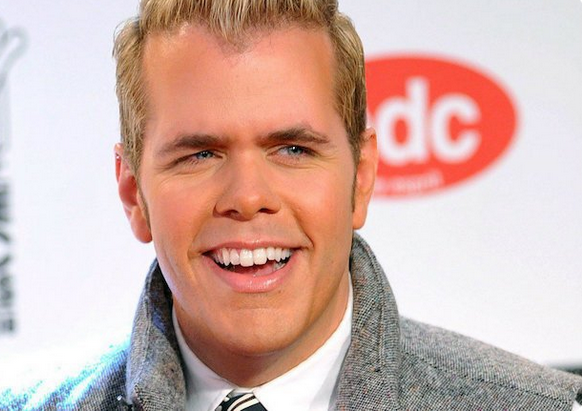 Perez Hilton, his original name is
Mario Armando Lavandeira, Jr
, but we know him as his professional name Perez Hilton. Perez Hilton is an American blogger, columnist and television personality. His blog, PerezHilton.com is known for posts covering gossip items about celebrities. He basically was born in Miami, Florida. He was raised in Little Havana and Westchester, Florida, and later attended Belen Jesuit Preparatory School, an all-boys Catholic school in Miami. He graduated in 1996, and the aspiring actor received a scholarship to New York University.
After his graduation, he started his professional career as an Actor. But due to the so much troubles, he couldn't manage this career and took a decision to start blogging. In his view, it seemed easy that's why he started.
Website: www.perezhilton.com (Registered in 2005)
Blog Category: Celebrities activities
Earning: $300,000/month
Daily Page Views: 10,500,000
Daily Unique Visitors: 1,700,000
7. Michael Arrington (techcrunch.com)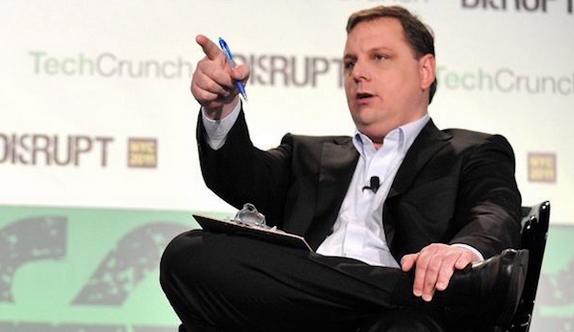 Michael Arrington is the American founder and former co-editor of TechCrunch, a blog covering the Silicon Valley technology start-up communities and the wider technology field in USA and elsewhere. He was born in Huntington Beach, California, Arrington grew up in Huntington Beach, California and Surrey, England, attended the University of California, Berkeley and graduated from Claremont McKenna College with a major in economics. He went on to Stanford Law School and graduated in 1995. He practiced corporate and securities law at O'Melveny & Myers, and Wilson Sonsini Goodrich & Rosati.
He left his practice of law and then thought about do something different. He started Techcrunch in 2011 and worked on it too much and now he's the founder of the world's most popular technology site.
Website: www.techcrunch.com (Registered in 2011)
Blog Category: Technology
Earning: $350,000/month
Daily Page Views: 16,500,000
Daily Unique Visitors: 2,005,000
6. Markus Frind (pof.com)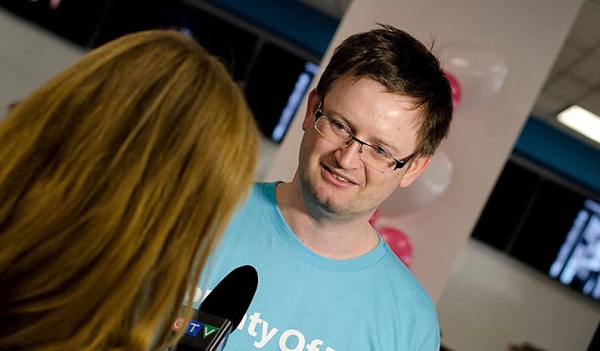 Markus Frind is a German internet entrepreneur, and the CEO and Founder of PlentyofFish, the world's biggest dating website. The website was founded in 2003. Since from 2003 until 2014, its revenue has reached up to 100 million US dollars. The company has only 75 employees that are hard working and experts in programming, networking and customer service representatives. But on July 14, 2015, the dating service was sold for $575 million to The Match Group.
Website: www.pof.com (Registered in 2003)
Blog Category: Online dating
Earning: $450,000/month
Daily Page Views: 19,700,000
Daily Unique Visitors: 2,200,000
5. Kevin Rose (digg.com)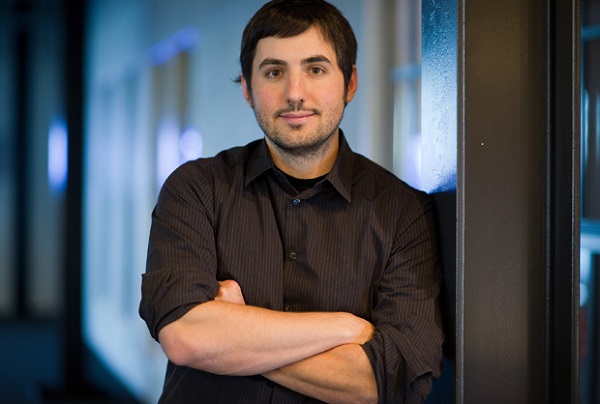 Kevin Rose is the founder of digg.com. He also served as production assistant and co-host at TechTV's The Screen Savers. From 2012 to 2014, he was a venture partner at Google Ventures. He is also currently a board member for the Tony Hawk Foundation. Rose was born in Redding, California and lived in Oregon before his family moved to Las Vegas, Nevada, where he spent most of his childhood. He became an Eagle Scout with the Boy Scouts of America. Rose transferred to Southeast Career and Technical Academy for high school (formerly known as Vo-Tech High School) in Las Vegas in 1992. He then attended the University of Nevada Las Vegas, majored in computer science but dropped out in 1998. He worked for two dot-com startups through CMGI.
Website: www.digg.com (Registered in 2003)
Blog Category: Sharing contents
Earning: $500,000/month
Daily Page Views: 25,300,000
Daily Unique Visitors: 3,115,000
4. Shawn Hogan (digitalpoint.com)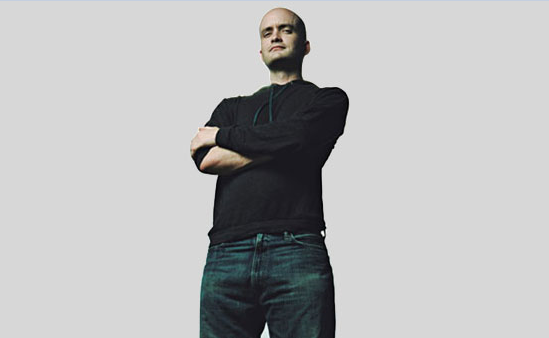 Shawn Hogan is the CEO and founder of Digital Point Solutions. He started this website since 1999 and still running this and providing useful informative stuff through it. The website is very useful for bloggers, web developers and internet marketers. Because it is a complete bunch of information about web developing, SEO, Internet marketing, blogging etc. If you're a blogger, so don't forget to visit this website.
Website: www.forums.digitalpoint.com (Registered in 1999)
Blog Category: Blogging, Marketing, SEO guide etc
Earning: $550,000/month
Daily Page Views: 27,350,000
Daily Unique Visitors: 3,440,000
3. Courtney Rosen (ehow.com)
Courtney Rosen is the founder of ehow.com. One of another most popular website of the world where lots of articles and 170,000 videos are published about how to's with step by step instructions and guide. eHow was founded in 1999 and since this year until today, this website has become a huge networking links and popular site. Some of another stuff are there.
Website: www.ehow.com (Registered in 1999)
Blog Category: How to's tutorials about different stuff
Earning: $650,000/month
Daily Page Views: 31,400,000
Daily Unique Visitors: 3,950,000
2. Pete Cashmore (mashable.com)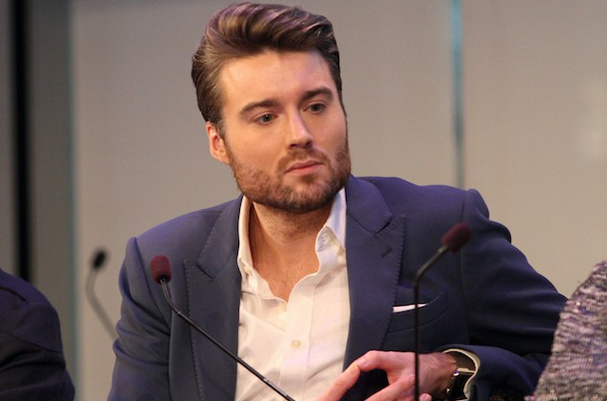 Pete Cashmore is the CEO and Founder of the most Popular blog 'Mashable' which was founded in 2005. He created this blog at the age of 19, when he lived in Banchory in Scotland, in North Scotland. When he started his blog, then he didn't wonder ever that Mashable would become the most popular website. He left his study and didn't join University. All time, he tried to make to Mashable a successful blog.
When he started his blog, then he didn't ever share about this to anybody else even his parents too. Every time, he engaged in writing and just writing. He wrote his articles and then published. All time, there were no any work at that time he did, except writing. Now after a strong struggle, where he is, we all are well aware.
Website: www.mashable.com (Registered in 2005)
Blog Category: Technology
Earning: $1,400,000/month
Daily Page Views: 37,320,000
Daily Unique Visitors: 4,160,000
1. Jack Herrick (wikihow.com)
Jack Herrick is the CEO, Founder of wikiHow and an American entrepreneur. His entrepreneurial projects include wikiHow, eHow, Luminescent Technologies, and BigTray. On January 2005, He started wikiHow as a How to's tutorials and guide site for everything like eHow. As of December 2009, wikiHow was read by 20 million visitors per month that was a big achievement in views of him. After that, the site became tutorials serving site on huge foundations for the World Wide people. Since 2005 until 2015, almost in ten years, wikiHow has a lots of million readers and users and still wikiHow is serving helpful and useful tutorials about tech, food, science and everything.
Website: www.wikihow.com (Registered in 2005)
Blog Category: How to's tutorials
Earning: $1,800,000/month
Daily Page Views: 12,000,000
Daily Unique Visitors: 1,950,000
As you have seen, the top AdSense earners get good traffic from search engines. Here are some ways to increase traffic. Work on it and good luck!!!
NOTE: Use Google Analytics to check your site stats. Most Alexa metrics are not certified hence may offer conflicting stats. Uncertified Alexa metrics are only estimates and not the actual traffic quote.
The informaton here cannot be guaranteed to exactly true and may be challlenged. Furthermore the purpose of this post is to expand your context on Google AdSense earnings. Though stated that it is not a get-rich-quick program, you can actually use it to suppliment your daily income, monetize your web traffic, cover your hosting fees ... whatever you like. We recommend starting your own website or blog to see how much you can earn from AdSense. For the full Google AdSense tutorial, see our step by step guide on how to make money with Google AdSense
What is Google AdSense?
Many newbies always wonder and frequently ask this question. So what is AdSense?
It is a program that was launched by Google Inc in 2003 to help share advertising revenue with web publishers like you. Though Google AdSense is not a get-rich-quick program, it is the best way to monetize your website traffic.
Google like any other online business, makes a huge chunk of its money through advertising. Advertising revenues run into billions of dollars each year worldwide.
If you look at any Google search results, you will see searches with different dull backgrounds showing at the top and left sides. These are the ads by advertisers on Google. Each time a person clicks on the ads, Google earns money.
Now Google also allows you to show these ads on your website pages and when someone clicks on them you earn some money from the clicks. To show these ads on your site, Google has created a program to help you show these ads and earn from them. This program is what is known as AdSense and is free to join.
How Does AdSense Work?
Google Adsense works in a pretty straight forward way that is simple and easy to understand.
Google Inc runs another program for advertisers known as Google AdWords.
Many a times advertisers advertise online through Google. Before their pieces of advertisement are shown on any site, they have to bid for advertising space and pay for it.
For advertisers to advertise with Google, they have to sign up for Google AdWords. This is where they create, bid for ad space and pay for the ads. The higher the demand for advertising space the more expensive it gets.
After the ads have been created, Google will show some of the ads on their search results pages and some of the websites that use Google AdSense.
If for example an advertiser paid $100 for 1000 clicks, it means that each click will cost $0.1/click. If a person clicks on these ads when displayed on your site, that's what you earn. This is the AdSense revenue for Google and AdSense earnings for a publisher like you who uses Google AdSense.
AdSense Revenue
You now understand how Google AdSense works and how the revenue is generated. Like we said earlier, It is a program that shares revenue with publishers. So someone may ask how much does Google AdSense actually share?
Google shares its AdSense revenue on a ratio of 8:17 meaning that Google takes 32% of the revenue and gives 68% of it. This is the best ratio in the world.
From our earlier example, your actual AdSense earnings will be 68% of $0.1 . You can do the math, it means you'll get $0.068/click.
Since Google finds the advertisers for you, they charge the 32% to cater for the costs. You can also search for advertisers yourself, but experience will teach you that it's hard to find one. This is the main reason for publishers joining Ad Networks to make money with.
Google AdSense Earnings
As we said before, Google AdSense pays you when people click on the ads on your website. But the earnings are not only from clicks alone. You also get paid for conversions and impressions the ads that show on your website generate.
Conversions are the clicks that successfully refer a customer to a product or service being advertised. For example, if a phone making company advertises a phone on your site, and a person clicks on the ad you earn some money from the click. Further more, if the person goes on to buy the phone, that means a sale has been made from your website. This sale is what is known as a conversion. Online conversions may take different dimensions depending on the advertiser's definition.
Upon a conversion, the advertiser will also pay you a conversion commission. These commissions can range from $1 to even $150 dollars depending on the magnitude of the sale and campaign. Conversions pay more, and this is the reason why some people earn more dollars per click.
Apart from conversions, Google AdSense also pays you for impressions. Each time a person visits your site, whether he or she clicks on the ads or not, AdSense still pays you for the visitor. This is because it is assumed that particular person has seen the ad even if he or she does not click on it. How much you earn from impressions, depends on the CTR (Click Through Rate) and traffic.
For example, if your site receives 1000 visitors and only 100 of the visitors click on the Google ads on display, your CTR is 10%.
The earnings also keep fluctuating. What you get paid actually depends on what advertisers are willing to pay for the ads. Learn more about Google AdSense earnings here.
Earnings are also determined by the niche and keywords on a website. There are some high paying niches/topics that usually receive high competition from advertisers than others. The same as keywords. You can also see a list of the top paying keywords.
How Is AdSense Earnings Calculated
So what does the actual Google AdSense earnings 'calculator' say? According to AdSense, earnings are the 60% revenue share from Google AdWords. Also depending on time, niche, bidders, keywords...of the advertising(advertisers), the final earnings will vary. And is only AdSense that is preview to this information. So how are the Google AdSense earnings calculated?
CTR : Your ad Click-through Rate is the number of ad clicks divided by the number of individual ad impressions. Assuming you are show 3 AdSense ads on each page of your website, your 1 page view is equal to 3 ad impressions.
CTR = Clicks / Ad Impressions X 100
Suppose, you get 5 clicks out of 1000 ad impressions, your CTR would be 0.5% (5 clicks /1000impressions X 100%).
CPC : Cost-Per-Click is the revenue you earn each time a visitor clicks on your ad. CPC is commonly dependent on the advertisers budget. In some competitive niches advertisers may be willing to pay more per click than others.
CPM: CPM simply means "Cost Per 1000 Impressions."
Sometimes advertisers opt for CPM ads instead of CPC and set their price for 1000 ad impressions. And they pay each time their ads appear on any website.
loading...